Deadline: Oct 01, 2018 11:00 pm
Date: Oct 07, 2018 10:00 am - Oct 07, 2018 4:00 pm
About the event
Join 500+ game devs and esports aficionados for a full day of career opportunities in tech and creative fields! In addition to our career fair highlighting game studios, animation houses and more, we offer workshops on forming esports teams, livestreaming, building successful channels and turning an esports passion into a living. Employers are finding that esports players are the perfect new...
+ More
SIEGE
About the application
Brand our attendee water bottles with your images. Esports fans collect water bottles from events they attend. In addition, they have a way of appearing in photos, videos and livestreamed images from the events.
Questions on the application
Business information
Business name
Legal business name
Contact name
Address
Email
Phone
Website (Optional)
Logo (Optional)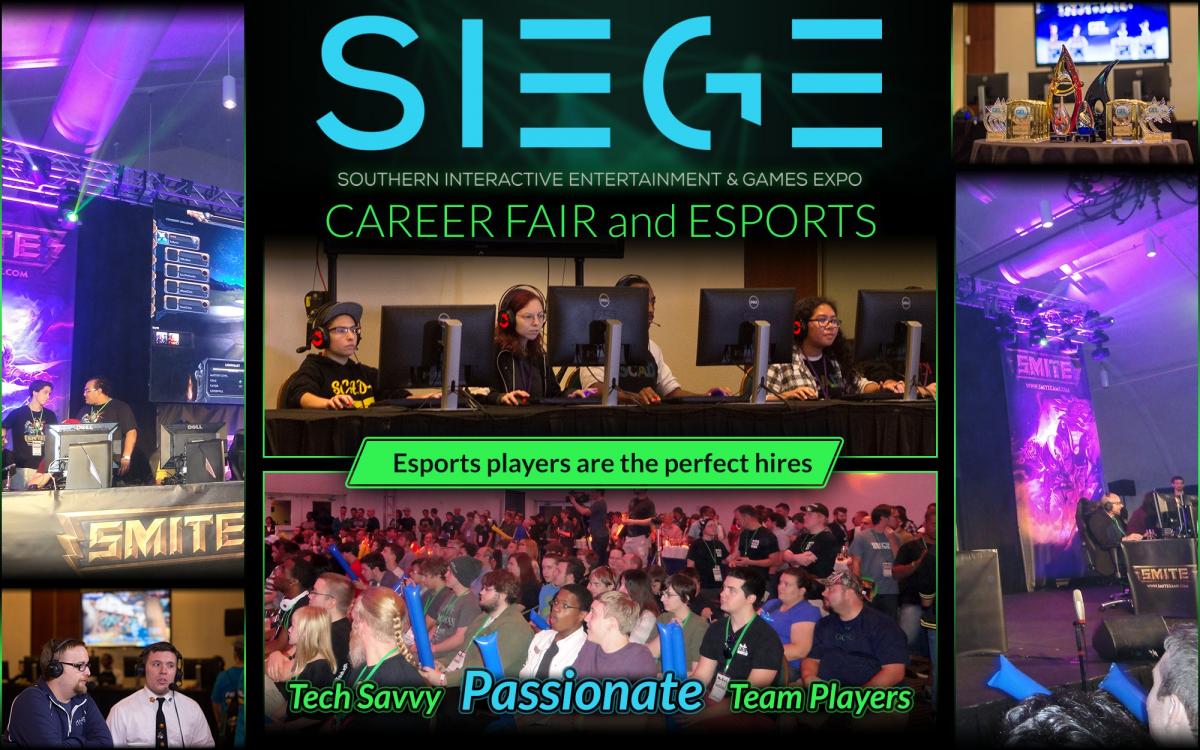 Water Bottle Sponsor
SIEGE Career Fair and Esports Day