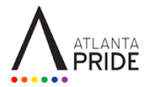 Lance
starstarstarstarstar
The Eventeny Team has been amazingly responsive to our changing needs over the past year. With COVID forcing us to change venues, and even cancel events and issue refunds they have made the entire process practically effortless! They always find a way to say 'yes', even when they say 'no'. Many of the requests we have made for improvements to the system, have come about in the very next upgrade! I would recommend them to any organization that needs event planning software. Thanks for your support, gang!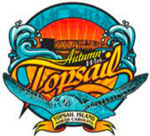 Julia
starstarstarstarstar
We are now planning our second season of events with Eventeny! What they have to offer made our vendor application and ticket purchasing processes so easy. We saved so much time and paper!! There were plenty of new things to learn in getting set up. The team was so responsive and professional and with such patience! I cannot say enough positive things about our experience with the platform and the people!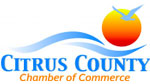 Erika
starstarstarstarstar
The Eventeny team is working diligently behind the scenes. Recently, a tab was added in the application payment. The edit permits the Manager/Admin, in my case Special Event Manager, the ability to adjust a credit card number, in the event there was a type-o or expiration or new card issued. This edit tab saves our applicants time! It's a nice vendor/Event Manager touch as well (if needed). There was a slight glitch on my side, and I was unable to get a card corrected. I received an error message, continually. I quickly emailed Nausheen, and within no more than 30 minutes of email communication, she had reached the engineers, and I was FIXED! It was as easy as 1-2-3. Great job Nausheen and the EventEny group!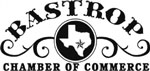 Megan
starstarstarstarstar
We used Eventeny for our Bastrop Patriotic Festival, specifically for our vendors to submit applications. This was our first year to offer online application submissions and it completely streamlined our process. It was well received by our vendors and we will be repeat customers next year! Their customer service is excellent. Nausheen was always responsive to emails and would even hop on a video chat to show me how to use our account better. Price seemed to be on the higher end, but worth every penny!! I would much rather pay a little extra for quality service. Thank you Eventeny!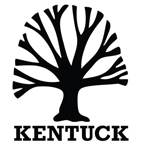 The developers of Eventeny were not only responsive to our inquires in a timely manner, they also continually improved their site to accommodate our needs. We never heard, you can't do that on our site. It was always, let us see if we can add that feature to accommodate that need. They work as part of your team. Incredible!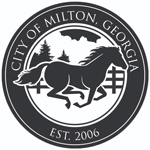 Anita
starstarstarstarstar
I use Eventeny to help manage special events for a city government. I have been very happy with how this platform has helped power every aspect of our planning including for virtual, in-person and hybrid events. Not only is this a helpful space for event organizers, it can be shared with attendees as well to provide information on participating vendors, event sponsors, and ticketing, if applicable. Keeping synchronized data in a central location has helped tremendously when working with other departments or community partners. But, most of all, the support we have received from Nausheen, Ali, and the entire Eventeny team has been incredible. Their team values our input and offers a consultative approach while providing us with a dynamic, user-friendly tool.

Christopher
starstarstarstarstar
The team at Eventeny have been absolutely amazing to work with. They have been incredibly responsive, have been able to make amazing updates to the platform in record time, and have been very helpful to the partners and exhibitors who we brought to the platform. They have gone above and beyond in every aspect.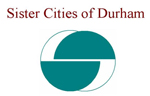 Mark
starstarstarstarstar
Nausheen and Ali were a pleasure to work with designing our first virtual Festival. They were always responsive and willing to listen to ideas and suggestions. Their experience with visual presentations helped us create a stunning Festival. I takes a real partnership to achieve this level of production and Eventeny was all that and more. We are already planning for next year!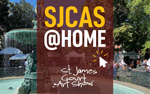 Howard
starstarstarstarstar
The St James Court Art Show, like most art shows in the United States, was faced with the same dilemma that all other events were facing – how could we safely present an in-person art show? We made the tough decision that the only responsible decision was to cancel the in person show and go virtual. Our question was how do we do it? We felt that our reputation as one of the top-rated fine art shows in America was on the line if we decided to go virtual for 2020. We did our research and made the decision to partner with Eventeny, and we are confident we made the right decision. We asked them many questions to which they had the right answers. One of the attributes that really impressed us was their unrelenting focus on customer service. Their responsiveness to our questions and concerns as we proceeded was incredible. Their turnaround time was a model of customer service. We found the same to be true for our artists. The artists that participated in the virtual show confirmed how we felt about our decision to go with Eventeny. They were very positive about their experience with Eventeny. We are tough customers and expect the best of those people with whom we work. Eventeny receives our unqualified recommendations and high praise. We would recommend Eventeny to other events that decide to go virtual.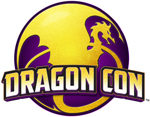 Rachel
starstarstarstarstar
Eventeny was a key component of the success of Dragon Con Goes Virtual. The team continually went above and beyond to exceed our expectations by addressing each of our suggestions on the platform and working directly with our vendors and artists to add specific functionality to help their shops succeed in the virtual marketplace. The team even went the extra mile to pitch in getting our schedule loaded in the manager tool when our internal team was stretched thin with the production, which ended up being a highlight in the user experience. Throughout the weekend they remained highly communicative and flexible, working with us through a potential major challenge on a different platform, keeping our stream up and available to our fans without pause. It is safe to say that the Eventeny team is now an unofficial extension of the Dragon Con family. I would trust Aly and Nausheen and their team with the most complex and sensitive project we could dream up, as their commitment to customer service and reliable technical solutions is incomparable (and they are just down right fun to work with). We look forward to continuing work with the team to build even more successful events and content for our fans. I would highly recommend the Eventeny team to any event looking to up their game, particularly in the virtual environment, but selfishly we would love to keep them all to ourselves because they are truly that good. :)

Emily
starstarstarstarstar
I have been creating a vendor page for Kaleidoscope Shop for DragonCon's Virtual Vendor event on eventeny.com. My store has 100s of products. Initially, the only way to add products was one at a time. I inquired about the possibility of a bulk upload and within a few days the tech team had added it for me. Every time I have had a question or request, the tech team (I've been emailing with Bill) have been incredibly responsive, listening to my needs and making upgrades and additions quickly to make the creation process for vendors even better. Thank you so much! Looking forward to being part of the DragonCon Virtual Vendor event.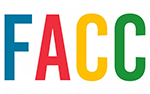 Lindsey
starstarstarstarstar
Eventeny's work, innovation, attention to detail, and caring and responsive support is terrific! We were able to transform the COVID'19 cancellation in April of Magic City Art Connection into a significant success for our artists and audience through a first ever VIRTUAL Festival. We consider Eventeny a strong ally and remain grateful for their expertise and support in helping us expand and grow our Festival's entry into the online marketplace for the future. With much admiration, thank you Eventeny.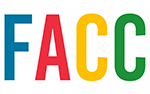 Eileen
starstarstarstarstar
Eventeny's work, innovation, attention to detail, and caring and responsive support is terrific! We were able to transform the COVID'19 cancellation in April of Magic City Art Connection into a significant success for our artists and audience through a first ever VIRTUAL Festival. We consider Eventeny a strong ally and remain grateful for their expertise and support in helping us expand and grow our Festival's entry into the online marketplace for the future. With much admiration, thank you Eventeny.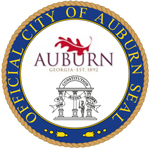 Josh
starstarstarstarstar
Eventeny has been one of the best program's for event coordination with an exceptionally high level of customer service. They have a refreshing amount of pride in their work in a world where you don't normally find companies as willing to meet all of their customer's needs. The product they offer has saved us tons of time and money, easy to use, efficient, and I highly recommend it to anyone in event planning. Aly and Nausheen both are always willing to go above and beyond to help me and my team and we truly appreciate them! Thanks Eventeny!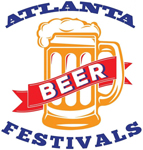 Kari
starstarstarstarstar
Eventeny has changed our events for the better! The system is very easy to navigate and their team is constantly making adjustments and improvements to make it even more convenient and streamlined. We manage over 20 events a year and this system has made parts of our event planning process so much easier.

Additionally, their team is fantastic and you can tell they truly want to make their platform the best out there. I consider our company lucky to have met them when they were first starting out and were eager to create something that would help events run as smooth as possible. It's been awesome seeing all the changes they've incorporated so far and how the system just keeps getting better and better! I can't wait to see what else they have in store.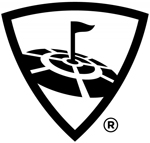 Savannah
starstarstarstarstar
As a marketing coordinator, I'm a big fan of using Eventeny to find events for my team to attend. It's a great platform with excellent customer service. I'm hoping that they'll continue to grow their database and options for finding events so that it's easier to filter by location, size and type. Until then, I'll definitely continue using them for local event planning and advertising.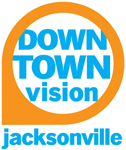 Haley
starstarstarstarstar
Eventeny is the best event planning platform in the biz! Hands down. The team is so incredible and flexible. I HIGHLY recommend them to anyone in the planning world.

Love!

Rachel
starstarstarstarstar
I have worked with Eventeny for two years in a professional capacity at the Marietta Cobb Museum of Art who use the event management platform for Chalktoberfest. The event has 100,000 visitors over a weekend and we manage over 500 applications for vendors, artists and musicians as well as sponsors and a public chalk competition. Eventeny has helped us improve the highly detailed processes. They are highly skilled and passionate team with great customer service and support. I am so grateful to work with them.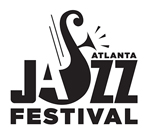 Hunter
starstarstarstarstar
The Eventeny platform is easy to understand, and vastly decreased my work load when it came to my festivals analytics. Sharing my event pages or applications with hired vendors was beyond easy and helpful for vendor's and volunteer's tracking system. Most importantly, their customer service could not be rated high enough!!! Prompt responses and the ability to ever change what I need from the platform. As my office's needs increase, so does Eventeny's solutions.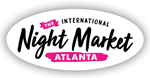 Hilary
starstarstarstarstar
With our nonprofit being 100% volunteer run, our resources are limited – especially when it comes to time. Eventeny has been an excellent event management tool for automating tasks, like application approvals and payment processing, that a skeleton crew could handle. This platform has been a major asset for our working board, as it's allowed us to focus our attention toward other areas of growth.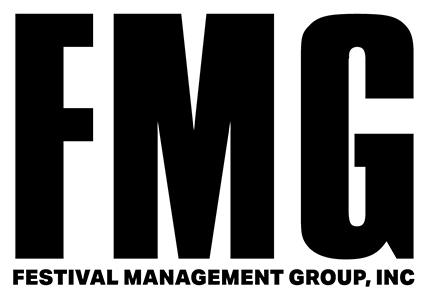 Jamie
starstarstarstarstar
Comprehensive and extremely user friendly. Incredible customer service. They even have an insightful podcast focusing on important aspects of successful events. Highly recommend is an understatement. Thanks!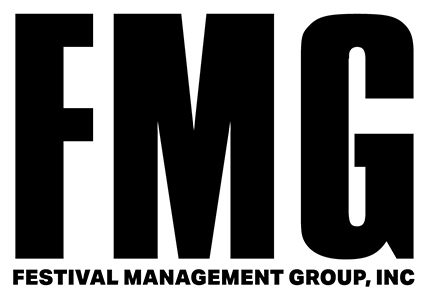 Nancy
starstarstarstarstar
I have been in the event business for 25 years and until a few months ago have been searching for event software that is a fit for event production. I have used a combination of software programs to somewhat accomplish what I needed to but am excited to have found EVENTENY! This group of amazingly talented and intelligent young professionals are exceeding all expectations. We are just one month into the partnership and already have streamlined so many areas of our event production from vendor applications, online volunteer sign-up and management, online ticketing, sponsor deliverable tracking and reporting - in addition to their five star customer support. I can't wait to see what else they have in store for us. Highly recommend them!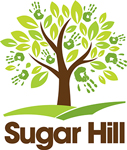 Avery
starstarstarstarstar
So easy to work with!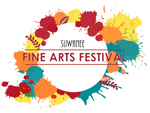 Cherie
starstarstarstarstar
We are using Eventeny to help organize our fine arts festival and working with the team has been incredibly easy. I've never used a program like this and in years past we kept track of all our vendors on spreadsheets and lots and lots of paper. Using Eventeny has saved me countless headaches and time to free me up to work on the event details, not just vendor management.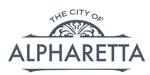 Claire
starstarstarstarstar
The Eventeny team is an absolute pleasure to work with and has helped our team at the City of Alpharetta add hours back to a busy work day. Their platform has streamlined our application process and is simple to use. If we ever run into a problem, Eventeny is very quick to respond and help us along the way. They continually are making updates and holding webinars to bring everyone up to speed on changes and new additions. The monthly service fee is economical and worth every penny. I highly recommend Eventeny.

Erin
starstarstarstarstar
This platform has been perfect for all of our event needs. The customer service is above and beyond. These people listen to the needs of their clients. I would recommend this platform to all event planners.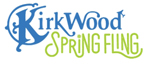 Andrew
starstarstarstarstar
Eventeny made it so easy to collect and process applications! No more confusion and chasing vendors for information or payment. Best of all, the team was always available to help and responsive to product improvement suggestions. Aly & Nausheen were a real pleasure to partner with and I look forward to using more of the platform's capabilities in years to come!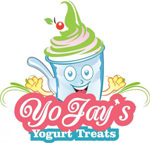 Annette
starstarstarstarstar
Great experience with the company as it relates to booking as vendors. They exceeded our expectations and earned our trust in terms of ensuring the Event Planners work with integrity. Great ppl. Highly recommended.
Stepan
starstarstarstarstar
User friendly application - really appreciate how easy is the usage. Also, the direct communication with customer service was always easy and fast.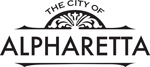 Emily
starstarstarstarstar
Eventeny has been a wonderful tool for our special events team! The Eventeny team is super helpful and always answer any questions or concerns we have in a timely manor. Highly recommend them!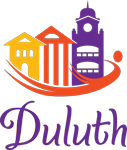 Talore
starstarstarstarstar
We love working with Eventeny! Their customer service is amazing and they are always going above and beyond to make sure their system works for us. We look forward to integrating them into more of our events!

Douglas
starstarstarstarstar
We've had the opportunity to work with Eventeny and it was love and first site lol. Honestly we've enjoyed the entire experience with Eventeny, from finding events to vend at and being sent emails considering us for events. If you are interested in vending at festivals, fairs, markets and more look no further! Great company, platform and people!

Oppy
starstarstarstarstar
Eventeny is a vendor and organizer best friend, their platform is so friendly and easy to navigate. It helps everyone stay connected and makes doing events so much easier.

Ainsley
starstarstarstarstar
I cannot give Eventeny enough praises! This is a phenomenal platform to use, especially because you can customize it to fit your event's needs. Aly & Nausheen have been amazing to work with. They are extremely quick to make any changes or updates that have been requested of them.

I've enjoyed getting into the next century by taking my applications and events ONLINE! Saves so much time! The product is great, and when it doesn't do EXACTLY what we need, the Eventeny team is quick to help us figure out how to make the product better. They work hard to expand to have all aspects of an event under their one umbrella. Amazing group and the best event tool I've ever seen!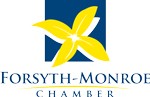 Cheri
starstarstarstarstar
Amazing product and phenomenal customer service! I would hands down recommend this company to anyone in the event planning industry!