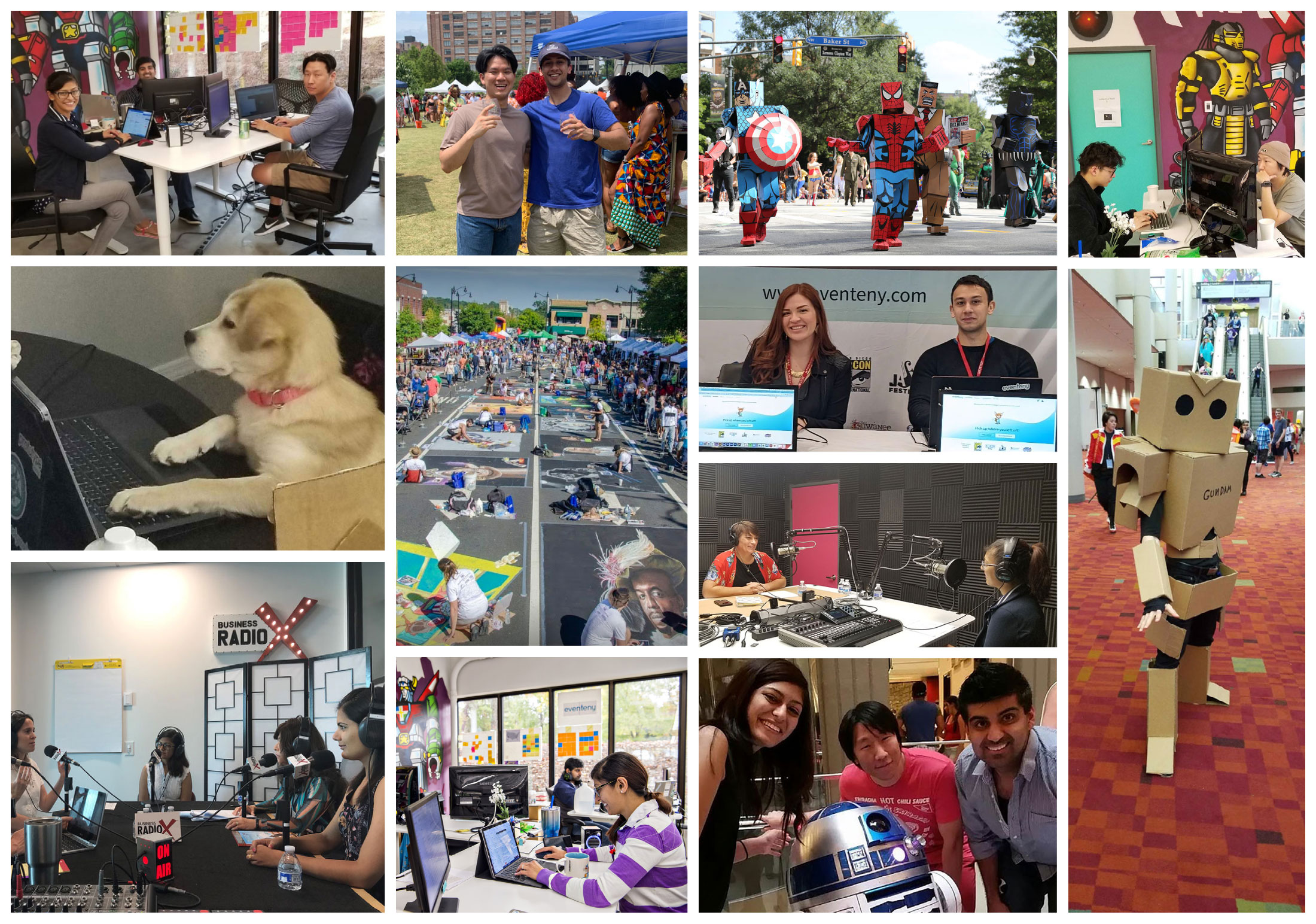 We believe work is more than a laptop or task list. We believe work can empower millions of memories.
Building for events of all sizes.
Modern events require a strong event platform — one place to manage your vendors, volunteers, sponsors, and maps. So we're building just that.
Championing our values.
Ownership mentality. Do what's right. Think about the future. These are just a few of the values that motivate us and shape our culture.
Focusing on growth.
We have the agility of a startup, team to execute at scale, love from our customers, and support of prominent mentors, advisors, and investors.

Our values define us.
Ownership mentality.
Every team member has the power to improve our company.
Do what's right.
Doing the right thing supersedes everything. No matter the short-term cost, the long-term benefits will always outweigh them.
Long-term thinking.
Short-term gains never justify the long-term sacrifice. Always think about the future.
Build together.
We are collectively creating the product and company of our dreams.
Never give up.
Go the extra mile on pioneering and discovering exciting projects.
Be transparent.
Share information. Share responsibility. Share mistakes. Share victories.
Open opportunities
Join our growing company.
Unity in diversity
To build a product wonderful for people everywhere, we work to ensure our team reflects the diversity of events and cultures we serve.
Eventeny Team