SIEGE Career Fair and Esports Day
---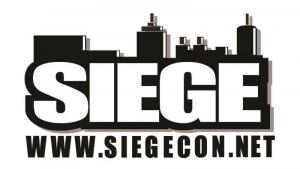 SIEGE Career Fair and Esports Day
SIEGE attracts game programmers, artists, UI designers, social media managers, UX engineers and many more. In addition, our game studios are finding that some of their best new employees are coming out of their esports teams. Technically skilled, used to working in teams and passionate, this new community is proving valuable to employers of all types.
---
---
Ticket options
Price: $35-70
---
---
---
event
4 events
location_on
Tucker, Georgia, United States
GGDA's activities benefit all members of the industry in the state of Georgia. From career development and portfolio review events for students and younger professionals to building the local talent pool; from lobbying state legislators for...
+ More
---
event
Dates
Oct 07 10:00 am - Oct 07 4:00 pm
location_on
Location
Atlanta Marriott Northwest at Galleria, Interstate North Parkway, Atlanta, GA, USA
---
Join 500+ game devs and esports aficionados for a full day of career opportunities in tech and creative fields! In addition to our career fair highlighting game studios, animation houses and more, we offer workshops on forming esports teams, livestreaming, building successful channels and turning an esports passion into a living. Employers are finding that esports players are the perfect new...
+ More