---
Ticket options
Price: $0-10
---
alarm_off
The marketplace will be available on Oct 22, 2021 at 7:00 pm (GMT-04:00) Eastern Time (US & Canada). Please check back at that time.
Crafter & Artist Application MMF 2021
---
4 shops
Food Vendors MMF 2021
---
3 shops
Interested in becoming an artist or exhibitor:
3 active applications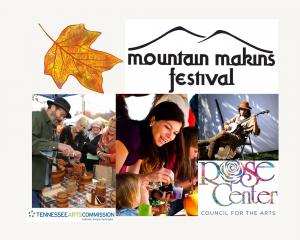 Mountain Makins takes pride in offering guests a wide range of delicious food. We work hard to ensure that vendors meet the highest standards in both health and quality. If you would like to...
+ More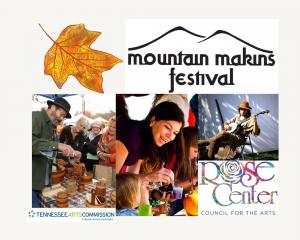 Crafter & Artist Application MMF 2021
This Craft Application is the first step towards participating as a vendor in the Mountain Makins Festival 2021. Please review and follow all instructions. Do not use this application if you are a...
+ More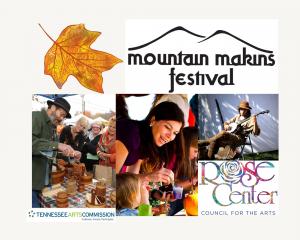 A special part of the Mountain Makins experience is the chance to watch craftsmen at work, and step back in time, when slower methods were used to make food, tools, and household items. These...
+ More
---
Interested in becoming a volunteer:
1 active application
---
Interested in participating in this event:
1 active application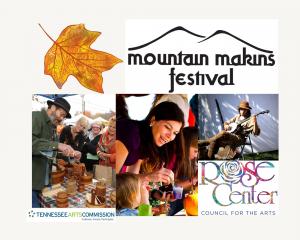 Mountain Makins Festival Mass Choir Application
We are excited to integrate a Mass Choir for the first time into the musical lineup at the festival this year! The Mountain Makins Mass Choir is a collection of singers from various churches...
+ More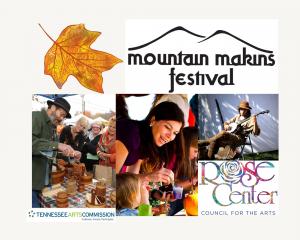 The Authors Corner is a popular feature of the festival where authors present their publised books for sale at the festival. There are 10 - 12 spots available, depending on the table size you need....
+ More
---
event
Dates
Oct 22 7:00 pm - Oct 24 5:00 pm
(GMT-04:00) Eastern Time (US & Canada)
location_on
Location
442 W 2nd N St, Morristown, Tennessee 37814, United States
---
Mountain Makins is an Appalachian Folk Life Festival celebrating the crafts, art, and unique culture of the Southern Appalachian Mountains. Known for high quality crafts and artisans, the festival features a juried arts & crafts fair, as well as top regional musical talent, delicious food, and children's activities. The festival takes place on the grounds and inside historic Rose...
+ More
---
event
5 events
location_on
Morristown, Tennessee, United States
Rose Center Council for the Arts is a non-profit community center and arts council tasked with preserving public space, celebrating local history, promoting arts education and providing access to arts and cultural events to residents and guests in...
+ More
---