LibertyCon® 33
event
Jun 25 5:00 pm - Jul 22 11:00 pm


(GMT-05:00) Eastern Time (US & Canada)
label
Virtual
---
event
Dates
Jun 25 5:00 pm - Jul 22 11:00 pm
(GMT-05:00) Eastern Time (US & Canada)
---
---
---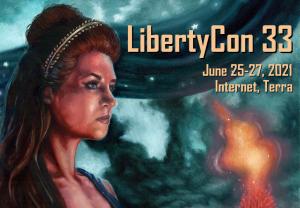 Hey there, Choomba. The 4th Corporate War may be over, but that don't mean things have got easy for us, yeah? That nuke that went off in Arasaka tower has thrown the whole ecosystem outta...
+ More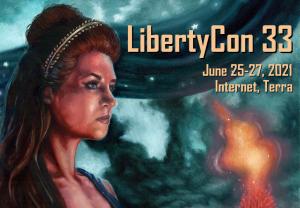 Dungeons & Dragons 5th Edition Adventure - TRAVELERS AND TOWERS
ENDED
Goblin raids are happening more and more often. Everyone is worried a full-scale attack is imminent. There is hope, through a group of heroes who have been righting wrongs for some time now. The...
+ More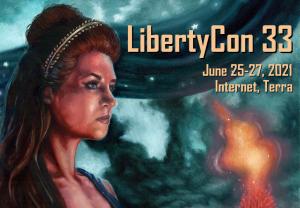 Edge of the Empire: Star Wars RPG
ENDED
It is a period of unrest and opportunity in the galaxy. The Galactic Empire struggles to maintain control in the midst of civil war. Meanwhile, scoundrels and smugglers, explorers and expatriates,...
+ More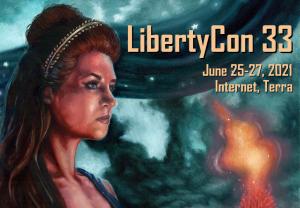 Call of Cthulhu: Lightless Beacon
ENDED
LibertyCon - Friday 6/25/21 @ 10pm EDT Call of Cthulhu: Lightless Beacon TOTAL strangers, thrown together in a shipwreck and mystery, are plunged into the world of the Cthulhu Mythos before...
+ More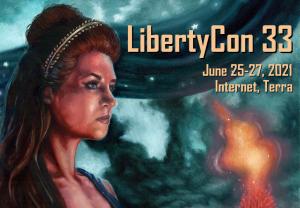 Call of Cthulhu: The Necropolis
ENDED
LibertyCon - Saturday 6/26/21 @ 6pm EDT Call of Cthulhu: The Necropolis On a dig that could be the discovery of a lifetime, four adventurers discover what could indeed be a promising new find...
+ More
---
All times in (GMT-05:00) Eastern Time (US & Canada)
---
Publishers/Editors
---
4 shops
---
event
2 events
location_on
Hixson, Tennessee, United States
LibertyCon (aka SF&FCC) is a not-for-profit corporation under the laws of the State of Tennessee. Federal income tax exemption as a literary, educational, or charitable group shall be obtained under the Internal Revenue Code, Section 501...
+ More
---