Hoggetowne at Home
event
Jan 30 11:00 am - Feb 12 6:00 pm


(GMT-05:00) Eastern Time (US & Canada)
label
Virtual
---
Help King William discover who has stolen his favorite red sash in this free who-done-it game. Watch videos for clues to determine who, where and why the King's sash was taken and record your findings on you special clue card.
Watch various medieval demonstrations provided by the Society of Creative Anachronism.
Although a virtual experience cannot replace the immersive experience of attending Hoggetowne live, we hope you enjoy this event. Please complete this brief survey and let us know what worked, and what didn't.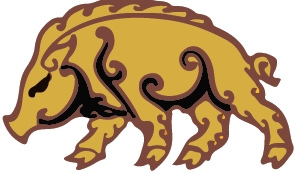 Entertainment Schedule
The entertainment schedule features many of Hoggetowne's beloved characters in pre-recorded and live performances. To watch a performance, click on the link in the schedule. To close the performance window, scroll down to the bottom of the window and click the close button.
---
---
36 artists, shops & exhibitors
alarm_off
The marketplace is not available because the event has ended.
Merchant Marketplace
---
23 shops
---
event
Dates
Jan 30 11:00 am - Feb 12 6:00 pm
(GMT-05:00) Eastern Time (US & Canada)
---
This virtual medieval experience features a virtual marketplace where guests can peruse and purchase medieval wares, watch demonstrations of olde world skills such as blacksmithing and chain weaving, and delight in performances by musicians, sword fighters and more.
---
Hosted by City of Gainesville Parks, Recreation and Cultural Affairs
Joined Eventeny in October 2020
event
1 event
location_on
Gainesville, FL, United States
---