Friday Night Live Concert Series
---
event
Dates
May 12 6:00 pm - Jul 14 10:00 pm
(GMT-05:00) Eastern Time (US & Canada)
location_on
Location
24 S. Main Street, Belmont, North Carolina 28012, United States
---
---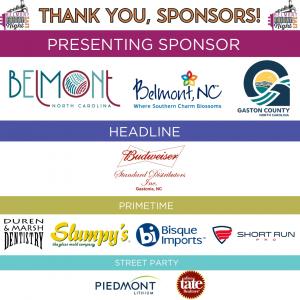 SPONSOR HIGHLIGHT
Thank you to the following sponsors for supporting the 2023 Friday Night Live Concert Series! Presenting sponsors - City of Belmont, Visit Belmont, NC, Go Gaston Headline sponsor - Standard Distributors Primetime sponsors - Duren & Marsh Dentistry, Slumpy's, Bisque Imports, Short Run Pro Street Party sponsors - Piedmont Lithium, John R. Bolin at Allen Tate Realtors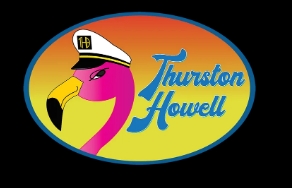 Thurston Howell
Thurston Howell establishes itself as a premier Yacht Rock spectacular. Their shows are tailored to perfection: it's all about taking the audience on a journey through some of the most iconic soft rock songs of the 70's and 80's, performing them with modern energy while staying true to that classic sound.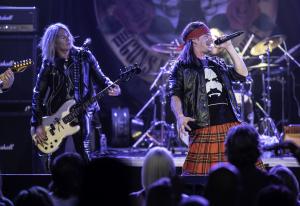 Nightrain - The Guns N' Roses Tribute Experience
NIGHTRAIN'S Tribute show to Guns n Roses has been taking the US by storm for years running. Performances have ranged from The House Of Blues, MTVs Famous Club LaVela, The FC Dallas Stadium, to this years Carolina Rebellion, sharing the bill with Alice In Chains, Soundgarden, & Buckcherry to name a few. Nightrain continues to make their stamp in today's ever growing Tribute...
+ More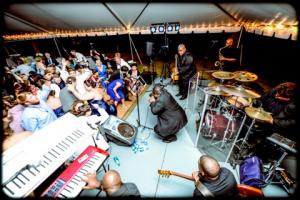 Java Band
There's no sitting at a JAVA party. We keep your event flowing from beginning to end. Both old and young are engaged and dancing the night away. Our versatile style combines music including all genres to satisfy the music enthusiast as well as the person that's the life of the party. Jazz standards, Rock, Motown/Beach, R&B, Hip Hop, and Country we do it all. Everyone who...
+ More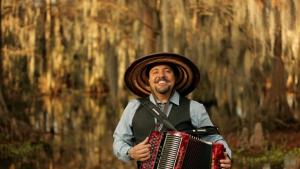 Terrance Simien & the Zydeco Experience
For nearly 40 years, two- time GRAMMY award winning, 8th generation Louisiana Creole, Terrance Simien, has been shattering the myths and often misinformation, about what his indigenous Zydeco roots music is – and is not. It most certainly is American roots music and it is music born of the black and mixed race French speaking Creoles of South Louisiana. It's exhilarating and as...
+ More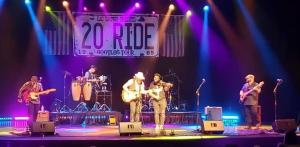 20 Ride - Zac Brown Tribute
America's # 1 Zac Brown Tribute Band, 20 RIDE, is American Country/Folk music at its finest. The first tribute of it's kind, they are taking audiences by storm. AUTHENTIC VOCALS, AUTHENTIC MUSIC, an AUTHENTIC BAND. This is not a wig wearing, lip syncing, pretending to play tribute. These are real players, doing the great music the way Zac does at all his concerts. Up close and...
+ More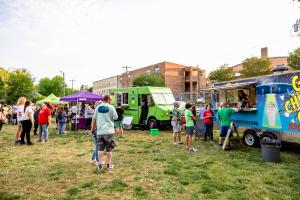 Food Trucks
Food trucks will be on site for each Friday Night Live concert. Check out the event map to see which food trucks will be at each concert.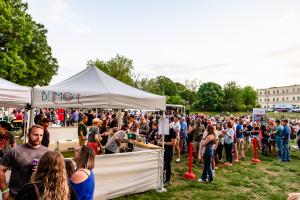 Beverage Garden
Grab a cold drink at the beverage garden, hosted by Downtown Belmont Development Association (DBDA).
---
All times in (GMT-05:00) Eastern Time (US & Canada)
---
---
Meet our Sponsors:
10 sponsors
---
---
event
9 events
location_on
Belmont, North Carolina, United States
The mission of the DBDA is to further advance the economic, aesthetic, and cultural environment of historic downtown Belmont. ​Located 6 miles from Charlotte Douglas International Airport, downtown Belmont is weaving a history within three...
+ More
---