Durham, England
event
Oct 17 9:00 am - Nov 30 6:00 pm


(GMT-05:00) Eastern Time (US & Canada)
label
Virtual
---
event
Dates
Oct 17 9:00 am - Nov 30 6:00 pm
(GMT-05:00) Eastern Time (US & Canada)
---
• Sister City with Durham since 1975 • Durham, founded in medieval times, is in northeast England, near the North Sea. • It is a cathedral city, with its famous Norman style Durham Cathedral, a UNESCO World Heritage Site Sister City Projects: High School Exchange Visits; Choir visits; Drama with Castle Theatre of Durham University. A Taste of the mix of Britain and...
+ More
---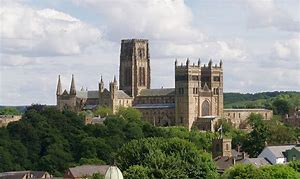 Support Sister Cities of Durham, Inc.
Last day to contribute: Nov 30, 2021
One of our main activities is to create student/teacher/professional exchanges. The greatest expense is travel. Lodging/food/local travel is usually covered by the hosts. Your tax-deductible contribution will help us expand this effort. Know that people who visit other countries on a personal and local level, can develop lifelong friendships. This is part of our Mission and your help is greatly...
+ More
---
5 artists, vendors & exhibitors
alarm_off
The artist & vendor marketplace is not available because the event has ended.
---
alarm_off
The video section is not available because the event has ended.
---
event
1 event
location_on
Durham, North Carolina, United States
Engage members of Durham's diverse community to promote international friendship, intercultural understanding, and economic development through Sister Cities programs and relationships.
---