Riverside Dickens Festival 2021
event
Feb 20 9:30 am - Feb 28 5:00 pm


(GMT-07:00) Pacific Time (US & Canada)
label
Virtual
---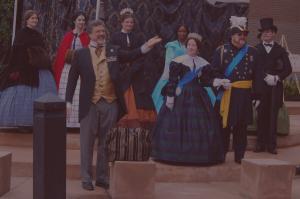 Last day to contribute: Dec 01, 2021
Donate to the Dickens Fest so we can have our festival LIVE and IN PERSON for 2022! We are a non-profit organization and COVID-19 has eliminated our opportunities to run in-person fundraisers throughout the year. We would love to see you all in 2022 but we depend on your donations to turn that dream into reality. Save Dickens Fest!
---
---
Ticket options
Price: $25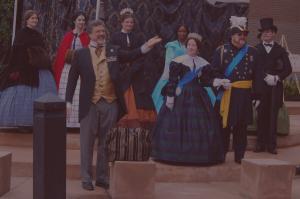 DickensFest Donation Ticket!
+$1.79 FEES
ENDED
While our festival is free to the public, we encourage our fans or friends of DIckensian history to donate a ticket to DIckensFest so we can bring back our IN PERSON festival in 2022. As a...
+ More
---
7 artists, shops & exhibitors
alarm_off
The marketplace is not available because the event has ended.
Entertainment Booth Application
---
2 shops
Vendor Application
---
5 shops
---
event
Dates
Feb 20 9:30 am - Feb 28 5:00 pm
(GMT-07:00) Pacific Time (US & Canada)
---
Celebrating the life and works of author Charles Dickens and his impact on society, our Dickens Fest is the brainchild of a small group of people who wanted to promote the cultural arts. Many vendors sell Victorian-era clothing for guests who feel inspired to dress up from the comfort of their own home. We present an in-depth view of the Dickensian era utilizing lectures, musicians, fashion...
+ More
---
event
1 event
location_on
Riverside, CA, United States
---