Mush, Music & Mutts Festival: CANCELED
---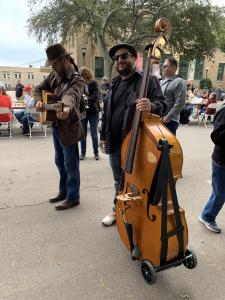 Live Music
Home to music legends Earl Scruggs and Don Gibson, music roots run deep in this community! That's why music is an important part of this festival!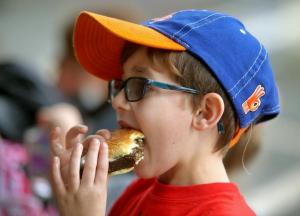 Liver Mush Sandwiches
Photo Credit: Brittany Randolph, Shelby Star Local Liver Mush Companies are represented at the festival, selling hot sandwiches. Lines get long but we hear over and over that it's worth the wait to get that hot, fresh livermush on a soft bun. Other vendors and local restaurants also offer a variety of liver mush options.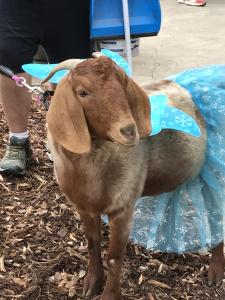 Pet Costume Contest and Parade
Bring your pet in costume for the Pet Costume contest and parade. This portion of the festival is presented by RollOver Pets: Where Pets Bring Their People. Enjoy pet friendly events and activities and join in the costume parade.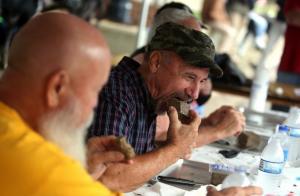 Liver mush Eating Contest
Photo Credit: Brittany Randolph, Shelby Star How brave are you? Have a big appetite? Like cold, hard...cash? Participate in the annual Liver Mush Eating Contest. Top winner receives cash prize. It's served in the package..cold...and part of the timing requires getting into the package/s you consume! Condiments provided. (Liver Mush is fully cooked and safe to consume straight from...
+ More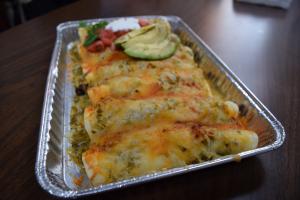 Liver Mush Recipe Contest
How many ways can Liver Mush be enjoyed? Many people like it split and dropped (cut thin and deep fried) but there are many ways to enjoy. In the annual recipe contest there have been pizzas, enchilades, salads, lasagna, waffles and more! Cash Prizes to top 3 spots.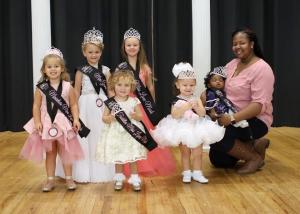 Little Miss Liver Mush
---
Meet our artists & vendors:
14 artists & vendors
alarm_off
The vendor marketplace will be available on Oct 17, 2020 at 8:00 am. Please check back at that time.
Arts and Crafts Vendor
---
4 artists & vendors
For Profit Exhibitor, NOT Selling
---
1 artist & vendor
Non-Profit Exhibitor, NOT Selling
---
3 artists & vendors
Private Food Vendor
---
2 artists & vendors
Product or Service Vendor
---
4 artists & vendors
---
---
event
1 event
location_on
Shelby, North Carolina, United States
VISIT Cleveland County promotes tourism for our community. We also host the annual Mush, Music & Mutts Festival, started as a celebration of a local food staple, liver mush. The festival has been recognized in regional and national media.
---
event
Dates
Oct 17 8:00 am - Oct 17 4:00 pm
(GMT-04:00) Eastern Time (US & Canada)
location_on
Location
318 South Washington Street, Shelby, North Carolina 28150, United States
---
NOTE: We are so disappointed to announce the cancellation of our 2020 Festival. This decision was not an easy one but was the clear decision to make in the interest of safety for our community and visitors, as well as our vendors, volunteers and staff. With that priority and in alignment with local, state and national health guidelines, it was clear this was the appropriate decision. We...
+ More