Floral City Strawberry Festival
---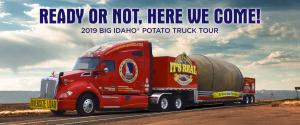 2020 Big Idaho Potato Truck Tour - 1st Stop - the Floral City Strawberry Festival!
The Big Idaho Potato Truck is on its NINTH cross-country journey! It began in 2012 as a one-year campaign to celebrate the 75th Anniversary of the Idaho Potato Commission and became quickly apparent with its success that it would be more than a one-year occurrence, it literally became a big piece of pop-culture. It travels the country promoting the certified heart-healthy Idaho Potato and its...
+ More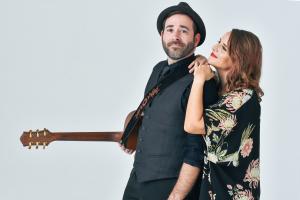 Gilly and The Girl
Sunday, March 8th from 1 to 4 p.m. on the Main Stage GILLY AND THE GIRL are a contemporary, acoustic duo based out of Central Florida but are requested for performances world-wide! The husband and wife duo are known for their tight harmonies and extensive repertoire of songs. Entertaining guests across the globe by land and sea, these two bring a certain warmth and charm to the stage as they...
+ More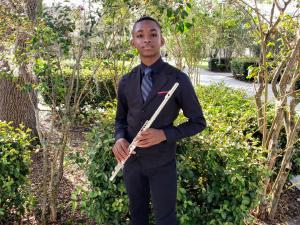 Mason Holly
Saturday March 7th - Opening Ceremonies at 9 a.m. Mason Holly is an eighth-grade student at Seven Rivers Christian School. Mason started playing the piano at the age of three. His mother has a friend who was classically trained at the Fryderyk Chopin University of Music, in Warsaw, Poland. Mason saw and heard him playing one day and decided that he wanted to play the piano. Of course, at...
+ More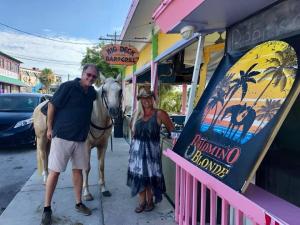 Palomino Blonde
Sunday March 8th from 10 a.m. to 12 p.m. on the Main Stage Originally a four piece band based in Grand Rapids, Michigan, Palomino Blonde is now a duo made up of an acoustic guitar and vocals covering everything from Alison Krause to Alice In Chains. Arriving in Nature Coast in September of 2018, they have already developed a loyal following and have made quite a splash with an occasional...
+ More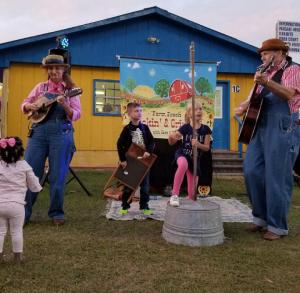 Pickin' & Grinnin'
All weekend long - Next to the Kid Zone and maybe even roving a little . . . Two farmers who are outstanding in their field! Pickin' & Grinnin' presents a mix of toe-tappin' barn-dance music, knee-slappin' farm jokes, and audience participation. lights. It's family-friendly farm fun for everyone.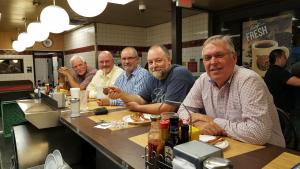 Southern Express Band
Saturday March 7th from 10 a.m. to 1 p.m. on the Main Stage The Southern Express Bluegrass Band are a traditional bluegrass band located in central Florida. Southern Express Bluegrass has been performing for many years in various traditional settings. Starting early in their musical careers means they have seen and done a lot. They have played in many states and performed at many fairs and...
+ More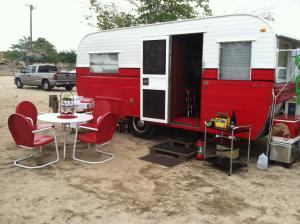 The Tin Can Tourists
The Tin Can Tourists of the World (T.C.T.) was an organization of camping and "trailering" enthusiasts founded at a Tampa, Florida campground in 1919. The goals of the group were to provide its members with safe and clean camping areas, wholesome entertainment, and high moral values. Now, celebrating 100 years, the Tin Can Tourists is an all make and model vintage trailer and motor...
+ More
---
alarm_off
The marketplace is not available because the event has ended.
Floral City Strawberry Festival Craft Vendor Application
---
92 shops
Floral City Strawberry Festival General Vendor Application
---
65 shops
Floral City Strawberry Festival MAJOR Food Vendor Application
---
8 shops
Floral City Strawberry Festival MINOR Food Vendor Application
---
16 shops
Floral City Strawberry Festival Non-Profit Vendor Application
---
17 shops
Floral City Strawberry Festival PRIVATE Application
---
15 shops
---
---
event
Dates
Mar 07 9:00 am - Mar 08 4:00 pm
(GMT-04:00) Eastern Time (US & Canada)
location_on
Location
Floral Park, South Parkside Avenue, Floral City, FL, USA
---
The Floral City Strawberry Festival is held annually the first weekend in March in Floral Park in Floral City. The festival celebrates its tasty namesake with a full weekend of fun that has been a local tradition for generations. The 33rd annual Floral City Strawberry Festival will feature over 200 vendors, food trucks, 2 kid zones, a beer & wine garden and non-stop live entertainment,...
+ More
---
event
11 events
location_on
Crystal River, Florida, United States
The Citrus County Chamber of Commerce is an advocate for business in the community and offers a united voice for their interests at the local, state, and national levels. From influencing local policy to advocating for national business issues, we...
+ More
---