2023 SFEA Annual Conference: Live Your Fest Life, Best Life
---
event
Dates
Feb 19 7:00 pm - Feb 22 10:30 am
(GMT-04:00) Eastern Time (US & Canada)
location_on
Location
9800 Queensway Blvd,, Myrtle Beach,, South Carolina 29572, United States
---
---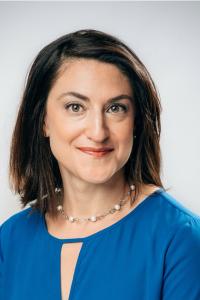 Rachel Cooke, Lead Above Noise
Rachel Cooke is the founder of Lead Above Noise, a company born from a belief that work should simply work better. We enter the workforce, fueled by newness and enthusiasm and hope, and somewhere down the line, we hit a roadblock. Well-meaning leaders unintentionally, but routinely, stifle debate and innovation, and team members grow weary and lost. But complex problems don't always...
+ More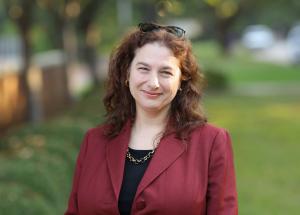 Danielle Hernandez, Event Safety Alliance
For more than 25 years, Danielle Hernandez has enjoyed working in many aspects of the live events industry. She is the Director of McAlister Auditorium, a 1900 seat proscenium performance space at Furman University in Greenville, SC. At Furman, she is responsible for ensuring a safe environment for staff, performers and patrons ranging from young children to senior citizens. Throughout her...
+ More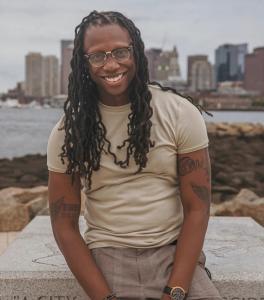 Kurt Faustin, The Dropout Academy
Kurt Faustin is a father, entrepreneur, and success strategist that is bridging the gap between wellness and performance by focusing on emotional intelligence and mental health. He has worked with outlets from Harvard University, Chase Bank, Boston Pre-Release Prison, City of Boston, and was a writer for HuffPost and Forbes's website. He was recently selected by the city of...
+ More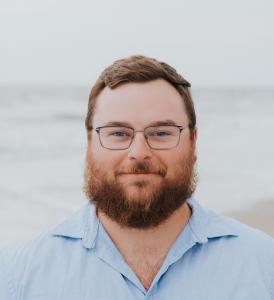 Spencer Ingle, Eventeny
Spencer Ingle is a Software Sales Specialist at Eventeny and a Charlotte native. He has spent the last 5+ years in sales and event management, with a focus on growth and customer relations. Outside of work, Spencer spends most of his time golfing, hunting, fishing, or with his wife and two dogs.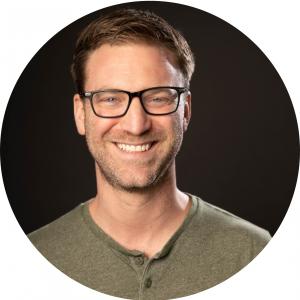 Michael Bleau, EventHub
As Co-founder and CEO of EventHub, Michael works with hundreds of the largest festivals, fairs, marathons, and sports properties across the US and Canada. EventHub is a two-fold platform, with a marketplace that matches upwards of 50,000 buyers with event sponsorship and booth opportunities, and a tool-suite that streamlines sponsor and vendor management. He has led dozens of keynotes and...
+ More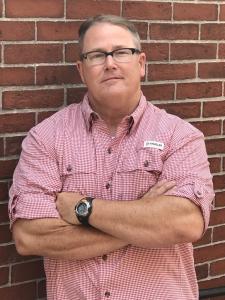 Greg Fuson, ChandlerThinks
Greg has been helping clients understand their market through research for more than 25 years. He has managed studies for a number of national brands including Coca Cola, Starbucks, Walgreens, Lowes, Cisco Systems and the County Music Association just to name a few. His true passion however, is in travel and tourism including festivals and events. Greg has managed studies for over 160+...
+ More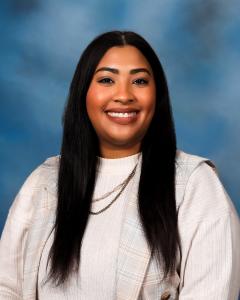 Kristin Edwards - Director of Special Events, City of Winder (GA)
Kristin Edwards is a seven-time SFEA Kaleidoscope Award winner from her tenure at the City of Duluth to include Event Director of the Year in 2021 and the Diversity, Equity and Inclusion award in 2022. Edwards took a short break from festival planning to complete her Master's in Business Administration from Kennesaw State University while planning networking events for the Gwinnett...
+ More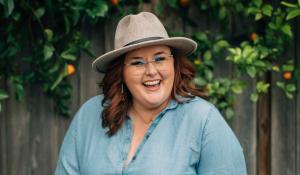 Haley Tinkle, Downtown Vision Jacksonville
Haley Tinkle is an award-winning, event planning expert with nearly a decade of experience. Tinkle is the Director of Events at Downtown Vision Inc.: the business improvement district in downtown Jacksonville, Florida. She has grown her department with three core events: First Wednesday Art Walk, Third Thursday Sip & Stroll, and Jax River Jams, two fundraisers, the #DTJax Awards and the...
+ More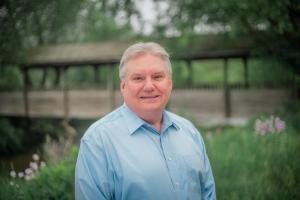 Wright Tilley, Explore Boone / Watauga County Tourism Development
Wright Tilley is the Executive Director of the Boone & Watauga County Tourism Development Authorities. He is also an adjunct instructor in the Hospitality Management program at Appalachian State University. Wright has more than 32 years of work experience in the tourism and festival & events industries. He previously worked for the Macon GA International Cherry Blossom Festival, the...
+ More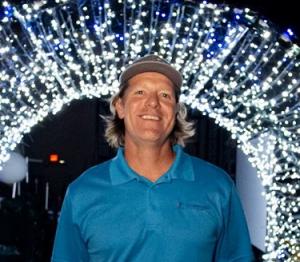 Bill Frey, Illuminating Design
Illuminating Design started in 2004 and has established itself as an industry leading in artistic lighting working on many of the large lighting displays around the southeast. They have worked on many of the largest holiday displays in the southeast as well as are a leader in the projection mapping industry. Creating what has not been seen before is where Illuminating Design thrives. The...
+ More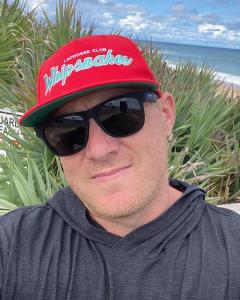 William Hamilton, Hamilton Creative Solutions
Cool as a cucumber, tactfully aware, and creatively poised; Co-owner of Hamilton Creative, William Hamilton considers himself a problem solver in creative marketing outreach. William's diverse background and skill set brings a unique approach to interpersonal relationship building between clients and their target audience, and his company's ability to offer a highly collaborative...
+ More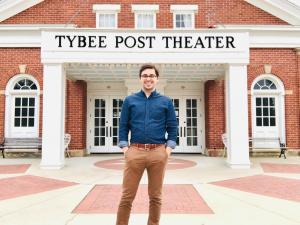 Evan Goetz, Tybee Post Theater
Evan Goetz serves at the Executive Director of the historic Tybee Post Theater on Tybee Island, GA. The Tybee Post Theater is a presenting venue that hosts over 150 events per year. Events include first-run movies, concerts, theater, comedy, and dance. Evan has held previous positions at the City of Rock Hill (Arts Marketing Manager), Blumenthal Performing Arts (Broadway Marketing Manager), and...
+ More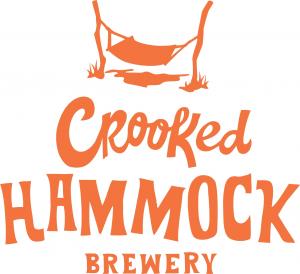 Showcase Dinner at Crooked Hammock Brewery
Join us for a night of live entertainment, a photo booth, delicious food, games, and networking.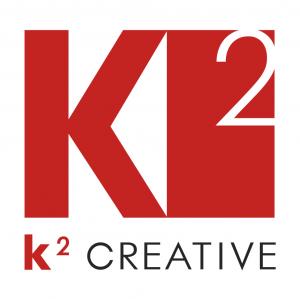 Promo items discount from K2 Creative!
If you are attending the SFEA Conference and are bringing swag, make sure you check K2 Creative's offerings before you order. They are giving SFEA 2023 Conference attendees the following discount: • Promo products: Free 1 color setup on new orders • Banner: $90 6' x 3' full color banner w/ hem and grommets • Business cards full color/2-stuffed: 1000 for...
+ More
---
General Attendance
Price: $0-575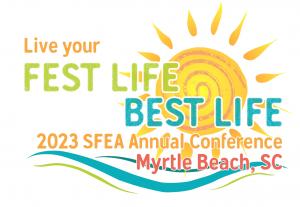 Member (Non-Exhibitor) Registration
ENDED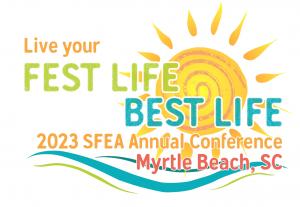 Non-Member (Non-Exhibitor) Registration
ENDED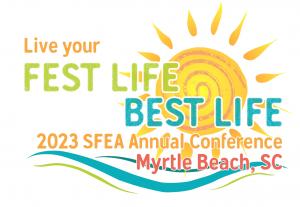 Single Day Member Registration
ENDED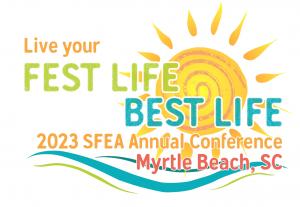 Single Day Non-Member Registration
ENDED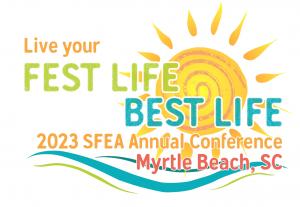 Payment by check (Non-Exhibitor) Registration
ENDED
---
Member Exhibitor Application
---
10 shops
Partnership or Sponsor Exhibitor Application
---
10 shops
---
All times in (GMT-04:00) Eastern Time (US & Canada)
---
---
event
16 events
location_on
Norcross, Georgia, United States
The Southeast Festivals & Events Association (SFEA) is a 501 (c) 6 membership-based organization. Composed of festival and event planners, venues, and industry service providers, SFEA was founded in 2009 to strengthen the festival and event...
+ More
---