10 Creative Sponsorship Ideas for Festival & Convention Organizers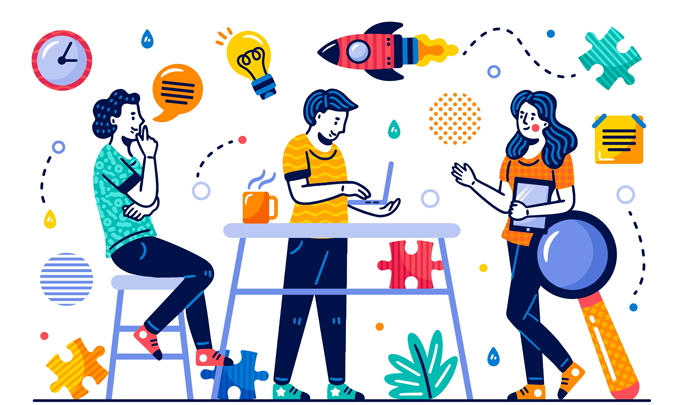 Stand out & be attractive to sponsors
It's imperative to have new and unique sponsorship ideas to ensure your event is always attracting sponsors. Sometimes traditional methods such as logo placements just doesn't cut it anymore and sponsors are looking for more options. Here are some creative sponsorship ideas that may give you some inspiration for your next festival or convention.
---
Snapchat Filters
Snapchat reaches 41% of all 18–34 year-old in the United States. If your event targets this audience, branded geo-filters may be a good option for sponsors. For example, Gatorade created a geo-filter during the Super Bowl which led to 160 million impressions! All you have to do is submit your illustration here: https://www.snapchat.com/create. When attendees use snapchat during your event, they can layer your illustration over their picture. Just make sure to submit your illustration 3–4 days prior to your event.
Check out these event branded snapchat filters: https://www.pinterest.com/witandkit/branded-geofilters/
2. Workshops or Taster Stations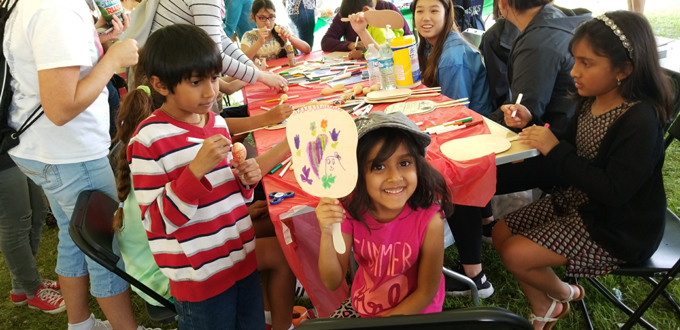 Have a craft station where attendees can create memorable crafts and share it on social media i.e. planting flowers or creating birdhouses for a home improvement company sponsorship. You can also create a buzz by including competitions with best crafts. Similarly, you could also include taster sessions if sponsors are food-oriented.
3. Photo Booths or "Paparazzi for a Day" theme
Have a photo booth section and provide branded or themed props, social media frames, and backdrop signage or printing pictures. Instead of the traditional photo booths with small props, you could also provide quality superhero outfits with a live action scene. You could also give them a chance to feel like a celebrity with mini-interviews and candid photos. You could also add hashtags so you make attendees feel like they are part of a special group and run a selfie contest.
Example of photo booths with sponsor branding: https://www.instagram.com/p/BD3gr4zmWNn/?taken-by=sharingbox
https://www.thedangerbooth.com/blog/charity-events-and-photo-booth-sponsorships
4. Gamification
Encourage attendees to visit sponsorship booths and reward different activities. Check out Salesforce's sponsorship packages for some interesting ideas. You could also create a wall with QR codes for a scavenger hunt where attendees can scan with their smartphones and each scan gets them a clue to the next sponsor booth. Another option would be to answer trivia questions by speaking with someone directly at the booth for their next clue.
5. Smartphone charging stations
You could have small pop-up charging stations and sponsors can share their pitches while attendees wait for their phones to charge or a phone valet system where attendees can drop-off and pick-up their phones.
6. Digital or Physical Graffiti Wall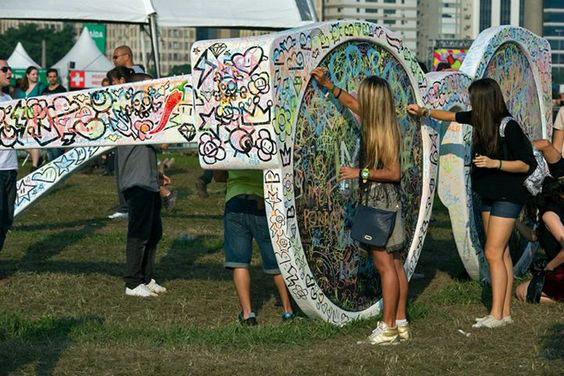 Attendees can write or draw their thoughts about the event or a particular topic. You can even make it more interactive with a digital graffiti wall where people can snap a picture, project it on a screen with sponsor branded images. You can even partner with local artists to create the graffiti wall live and make it interactive for attendees.
See a few interactive wall ideas.
7. Game Lounge
Include a game lounge with table tennis, soccer, VR headsets, board games where you can invite attendees to relax and enjoy. You can make it more fun by including competitions and inspiring attendees to post it on social media with sponsor branded information.
8. Wellness Breaks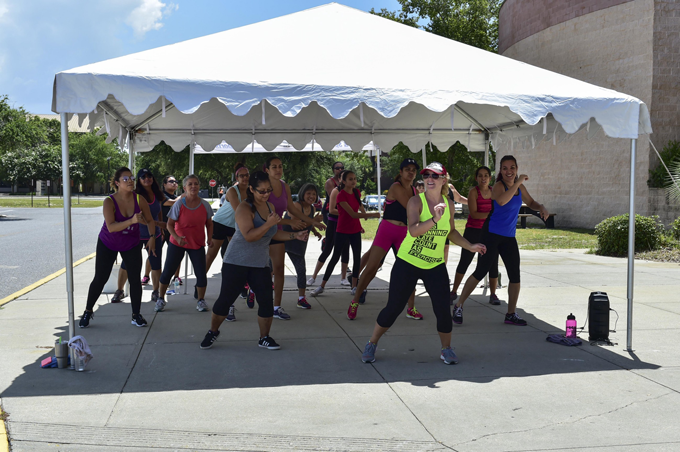 Have a section where people can take breaks with nutrition information or include some movement classes with yoga or Zumba where attendees can take a mental break. This works very well for health and wellness sponsors to brand their classes, gyms, workshops, etc. and speak directly with the attendees.
9. Mascots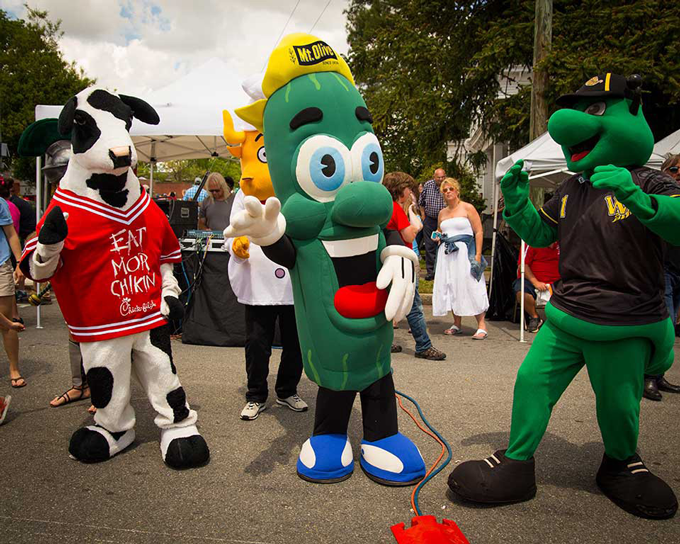 Have mascots roaming around to take selfies with attendees and mascots can where a hat or t-shirt with sponsor logos.
10. Bold Text
Include over-sized texts, light-filled letters, floor signage or even floating signs if you have a water area. Encourage attendees to take pictures and use hashtags.
---
These are just a few ideas to inspire you but let your creative juices flow and see what works best for you and your event. Getting creative can also mean putting a twist to a traditional sponsorship idea. Have fun experimenting!