2022 Mush, Music & Mutts: NC's Official Fall Liver Mush Festival
---
event
Dates
Oct 15 8:30 am - Oct 15 4:30 pm
(GMT-04:00) Eastern Time (US & Canada)
location_on
Location
318 S. Washington Street, Shelby, North Carolina 28150, United States
---
---
---
---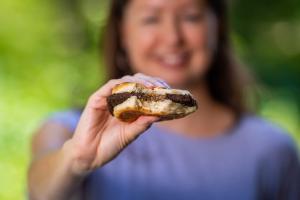 Liver Mush Sandwiches
Mack's Liver Mush and Frank Corriher's will be represented at the 2022 festival, selling hot sandwiches. Lines get long, but we hear over and over that it's worth the wait to get that hot, fresh livermush on a soft bun. Other vendors and local restaurants also offer a variety of liver mush options. Photo Credit: Brittany Randolph, Shelby Star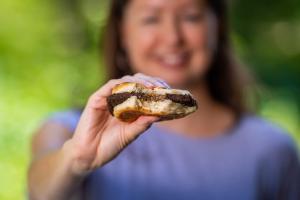 Liver Mush Eating Contest
Register Now: https://bit.ly/3TaUJoj How brave are you? Have a big appetite? Like cold, hard...cash? Participate in the annual Liver Mush Eating Contest. Top winner receives cash prize. It's served in the package..cold...and part of the timing requires getting into the package/s you consume! Condiments provided. (Liver Mush is fully cooked and safe to consume straight from the...
+ More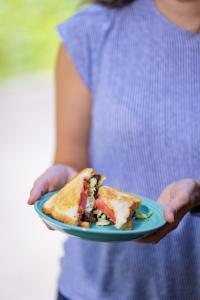 Liver Mush Cookoff & Recipe Contest
Sign up now at: bit.ly/3LV1nN5. How many ways can Liver Mush be enjoyed? Many people like it split and dropped (cut thin and deep fried), but there are many ways to enjoy. In the annual recipe contest, there have been pizzas, enchiladas, salads, lasagna, waffles and more! Top winners receive cash prize and matching donation to a designated non-profit.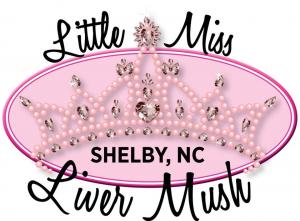 Little Miss/Mister Liver Mush Pageant
This Event takes place at Shelby City Park, a short drive from the Main Liver Mush Festival. The Little Miss/Mister Liver Mush Pageant is held every October during the Mush, Music & Mutts Festival in Shelby, NC. New for 2022, we have added a few Mister divisions. Contestants in the Baby, Toddler, Miniature, and Tiny categories (0‐6 years) participate in the Beauty and Casualwear...
+ More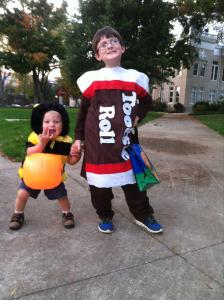 Kids Costume Parade
Kids will gather at PSU at 1 E. Marion Street. Costumes are optional. They will be led around the courtsquare by members of The Dancing Fleas, premiere ukelele band! Cornerstone Dental Associates and Volunteers will provide bags and some little surprises for each child (non-food items). Parade begins at 10:00 sharp.
---
All times in (GMT-04:00) Eastern Time (US & Canada)
---
2022 SPONSOR VENDOR
---
7 shops
Arts and Crafts Vendor
---
22 shops
Business Marketplace
---
1 shop
Business Marketplace, Home-Based/Non-Profit Sales or Retail
---
10 shops
Business Marketplace: Corporate, NOT Selling
---
12 shops
Food, Drink, Concessions
---
17 shops
Non-Profit Exhibitor, NOT Selling
---
11 shops
---
Meet our Sponsors:
1 sponsor
---
event
4 events
location_on
Shelby, North Carolina, United States
---