Love Rocks at the Do-Drop-Inn!
event
Feb 14 7:00 pm - Feb 14 10:30 pm


(GMT-04:00) Eastern Time (US & Canada)
---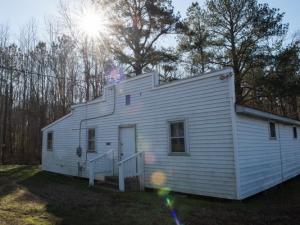 Giddens' Legendary Do Drop Inn
Built in 1967 by Lloyd Henry Giddens, the former restaurant and lounge has remained largely untouched for the better part of 50 years. It is one of the oldest continually owned and operated African-American businesses on Virginia's Eastern Shore and was once open seven days a week, offering soul food, a jukebox, penny candy and a firm handshake for members of the Shore's...
+ More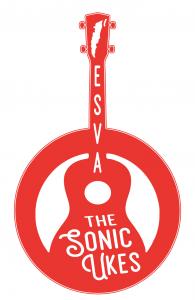 The Sonic Ukes
Since 2017, the Sonic Ukes have been entertaining & educating the local folks on the ESVA with the wonderful Ukulele--a first for the Shore! They play a wide variety of classic, hawaiian, alternative & rock tunes--nothing is off limits! If you're in the area, be sure to check out this year's ESVA UkeFest brought to you by the Sonic Ukes this June!
---
---
Ticket options
Price: $25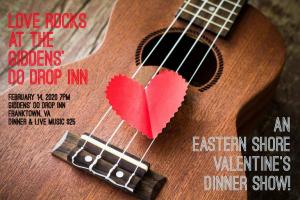 Love Rocks at the Do Drop Inn Dinner Show
+$1.79 FEES
ENDED
Your $25 per person ticket includes entry, live music, and a delicious homemade dinner including green salad, roast beef, baked chicken, green beans, candied yams, macaroni & cheese, rolls...
+ More
---
event
Dates
Feb 14 7:00 pm - Feb 14 10:30 pm
(GMT-04:00) Eastern Time (US & Canada)
---
How about something a bit different this Valentine's Day? Join your hosts the Sonic Ukes for a laid back, fun-filled, Eastern Shore Valentine's Dinner Show! The historic Giddens' Do-Drop-Inn will be decked out in it's Cupid-Day finest, and Ms. Jane will be serving up a delicious home cooked meal for you to enjoy with your Valentine! After dessert, grab a beverage and enjoy a...
+ More
---
An annual Chesapeake Bay-Side Ukulele festival on the Eastern Shore of Virginia!
---