Volunteer at the Fair? Sign Me/Us Up!
Deadline: Sep 17, 2022 4:00 pm
Date: Oct 07, 2022 10:00 am - Oct 09, 2022 5:00 pm
About the event
The application open/close schedule for our Fair venues are as follows: - Demonstrating Juried Artisans, contact the office at 540-882-3018 x 4 or fairadmin@waterfordfoundation.org - Old Mill Shop Artisans & Crafters, June 1 - Aug 1 - Fine Art Show & Exhibit & Art Mart, July 1 - Sept 1 - Dried Flower Barn, July 1 - Sept 15 - Food & Drink Merchants, May 1 - Aug 26 -...
+ More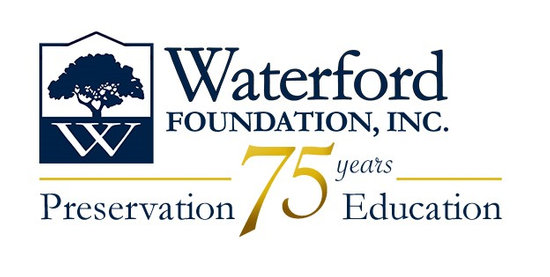 Waterford Foundation Inc.
About the application
We have many opportunities for you or your group to volunteer before, during and after the Fair. Please let us know what areas you are interested in by completing this application and we will contact you. Note that when you click on "department types" it says "preference 1, 2, etc". If you are interested in volunteering in many areas but are unsure where, do not worry about...
+ More
Terms & Conditions
Volunteer positions are a minimum of 4 hours. As a volunteer you will be able to enjoy the Fair at no charge on the day you volunteer or if you volunteer beforehand, you will receive an entrance token that can be used on any day plus another ticket to use on an additional day. Most of our volunteer positions require volunteers to be over 16 years of age, except for the Wine & Beer area...
+ More
Questions on the application
Volunteer information
Name
Email
Phone
Address
Emergency contacts
Additional information
Yes, I am over 16 years of age.
Preferred pronouns?
Is there any information we should know about your ability to serve as a volunteer.
I have read and agree to the "Terms & Conditions" listed above.