Group Tour/Bus Inquiry 2023
Deadline: Sep 22, 2023 5:00 pm
Date: Oct 06, 2023 10:00 am - Oct 08, 2023 5:00 pm
About the event
Come shop, play, tour and make memories during this 79-year-old tradition -- the Waterford Foundation's "Waterford Fair"! The Fair is the mid-Atlantic's quintessential fall festival with demonstrating fine heritage & contemporary craft artisans, living historians, a juried art show, historic properties tour, local libations, Waterford Craft School talks & workshops,...
+ More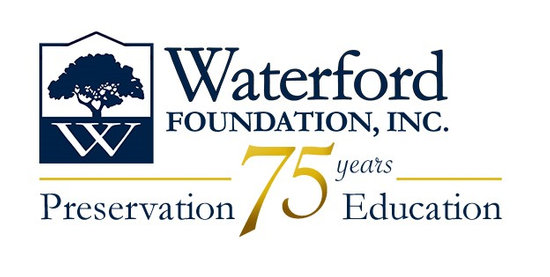 Waterford Foundation
About the application
School, tour & large group organizers, we are excited to welcome your groups back to Waterford this year! Shop, play and tour 1, 2 or 3 days! Due to the size of the event, we do require date/time reservations for your group's arrival. A docent will meet your group, delivering Fair tickets and event schedules, and will give a brief "welcome" talk before turning...
+ More
Terms & Conditions
This is a rain or shine, walking event that takes place in the national historic district of Waterford, Virginia, and not all historic buildings are handicap accessible.Tickets are non refundable. Group payment is due 9/22/23. Website: waterfordfairva.org. Follow us on Facebook or Instagram for the most up to date information.
Questions on the application
User information
First name
Last name
Email
Gender
Birthday
Address
Additional information
How many (approx) will be in your group?
We will attend on...
Our group will be attending...
How did you hear about the Fair?