Non Profit Food & Drink Merchants
Deadline: Aug 15, 2023 5:00 pm (GMT-04:00) Eastern Time (US & Canada)
Date: Oct 06, 2023 10:00 am - Oct 08, 2023 5:00 pm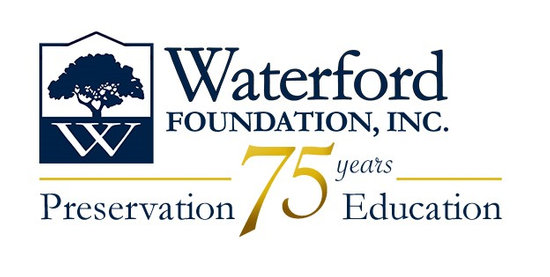 Waterford Foundation
| | | | |
| --- | --- | --- | --- |
| Application fees | $250 | | The $250 deposit is refundable as laid out in the Fair Prospectus. Please refer to it for details. The $250 deposit is refundable per the Fair Prospectus which can be found in the "related files" section of the application. When you submit your final payment after the Fair, you will deduct the deposit from that payment. |
Questions on the application
Business information
Business name
Legal business name
Contact name
Address
Email
Phone
Website (Optional)
Logo (Optional)
Additional information
We are a non-profit organization.
We would like to participate (select one):
Yes, I have uploaded my booth photo(s).
Merchant type.
Size of tent/truck/trailer/cart.
Please provide a short description of your set up.
Menu type.
Please upload a copy of your menu here.
Graywater disposal is available. Please enter your estimated daily disposal in gallons. Mark "n/a" if you will not need to dispose of graywater.
If you require electricity, please indicate total watts, number of connections and connection types (20, 30, 50 amp). If you do not require electric, please mark "n/a" in the answer box.
List the quantity of each of the different appliances you are bringing. Include the applicance, quantity and and wattage for each. If you do not need electric, please mark "n/a" in the answer box.
Upload your certificate of insurance here. See description for further instructions
Upload your Loudoun County Temporary Food Application here.
Upload your copy of the 2023 VA Department of Health License.
Upload your tent Fire-Retardant Certificate here, if applicable.
Upload the GreenFair Agreement here.
Will you have an additional trailer, storage containers or truck that you will need to be able to access during the Fair.
I acknowledge that my application is not secured until all of the following are submitted: certificate of insurance, menu with prices, $250 deposit, Loudoun County Temporary Food Application, GreenFair Agreement (optional), and photo of your set up.
Picture requirements
Minimum pictures required: 1
Please read our tent/trailer/cart requirements before uploading your image(s) to make sure you comply with our aesthetics and signage regulations.
2023 Waterford Fair (general areas)
This map shows the general Fair layout. Event addresses for GPS: Red Lot, 15513 Loyalty Rd. (Waterford Elem. School) Yellow Lot, 40024 Old Wheatland Rd. (parking enterence on Old Wheatland just west of intersection of Old Wheatland & Milltown Rds.)