2023 Juried Demonstrating Artisan
Deadline: Apr 30, 2023 5:00 pm (GMT-04:00) Eastern Time (US & Canada)
Date: Oct 06, 2023 10:00 am - Oct 08, 2023 5:00 pm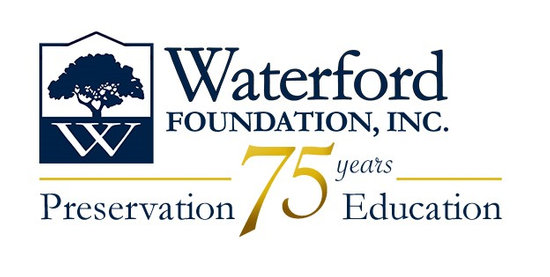 Waterford Foundation
| | | | |
| --- | --- | --- | --- |
| Application fees | $30 | Non-refundable | Apply before 5 pm on March 10 to save $10, after which the application fee will be $40. |
Questions on the application
Business information
Business name
Legal business name
Contact name
Address
Email
Phone
Website (Optional)
Logo (Optional)
Additional information
Do you have a co-artist applying with you? If so, what is their name and email address.
What are your pronouns?
Medium?
If you selected Mixed Media/Other above please provide a short description of your work here.
Please provide a brief Artisan's statement.
Please describe your demonstration here.
Please describe your educational activity here.
I have read the Demo Artisan Application Prospectus and by applying agree to abide to the rules laid out within.
I acknowledge that I will provide liability coverage by September 1.
Please provide your top 3 preferences for booth/space by listing the item number.
Applicant agrees with the following statement: placement is only secured when the booth/tent fee balance is paid in full.
List your tent details here.
Homestay request.
Table(s) rental?
Electricity rental?
Apron rental?
Badge details?
Previous Fair participation?
I may be interested in teaching for the Waterford Craft School. Please contact me to discuss.
Picture requirements
Minimum pictures required: 6
Please include the following images: Four product images representative of they items you will have available for purchase One image of you, the artisan, at work in your studio or make room (for some this may be a workshop, for others the kitchen table) One image of your tent or booth set up