Handmade Arts & Crafts Application
Deadline: Sep 15, 2022 11:59 pm (GMT-04:00) Eastern Time (US & Canada)
Date: Nov 05, 2022 10:00 am - Nov 06, 2022 5:00 pm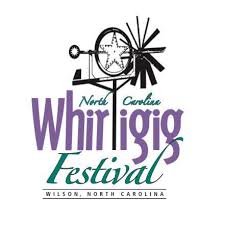 North Carolina Whirligig Festival
| | | | |
| --- | --- | --- | --- |
| Application fees | $25 | Non-refundable | There is a $25 non-refundable application fee which is charged upon application. |
| 10 x 15 ft Arts & Crafts Single Booth space | $125 | Non-refundable | Single booth space is 15 feet wide and 10 feet deep. This is for the use of a 10x10 ft tent. The extra space on the left and right are to provide storage between vendors. Your tent may not extend beyond 10 feet deep - this is set by fire code standards. If you need a wider booth, you may purchase a double or triple space as they are available. |
| 10x30 ft Arts & Crafts Double Booth space | $275 | Non-refundable | The double booth space is 10 ft deep and 30 ft wide. This provided two single booth spaces side-by-side for larger displays. A limited number of double booth spaces are available. |
| 10x45 ft Arts & Crafts Triple Booth space | $350 | Non-refundable | The triple booth space is the largest booth space allowed. The space is 10 ft deep and 45 feet wide. This is 3-single booth spaces side-by-side. We offer a limited number of triple booth spaces. |
| 110 v Electrical Outlet | $20 | Non-refundable | Approximately half of the vendor booth spaces have ONE electrical outlet available. Vendors requesting electricity are strategically placed to provide utilities and a variety of vendors within each block of the festival. Electrical requests will be considered on a first come, first served basis. |
| Water access | $20 | Non-refundable | Access to water is limited and typically reserved for food vendors. However, requests will be considered on a first come, first served basis. Water access will at a corner fire hydrant. Vendors should bring 100 ft hose to reach booth. |
Questions on the application
Business information
Business name
Legal business name
Contact name
Address
Email
Phone
Website (Optional)
Logo (Optional)
Additional information
Have you been a vendor with the Whirligig Festival before?
List the other festivals or events in which you have participated:
Please identify your art/craft medium category:
Please provide a description of your work, items for sale and price range.
Upload a photo of your Booth Display
What is your Facebook/Esty or other internet website address?
Insurance
NC Sales Tax ID Number
I certify that my work is completly hand made by me. It is not "Buy-Sell" or production work.
Do you want to participate in the Virtual Marketplace after the festival?
How did you learn about the NC Whirligig Festival?
NEW: The festival will be establishing a schedule of Arts & Crafts LIVE demonstrations throughtout the weekend. Do you want to be on the schedule?
COVID Guidelines
By signing your name, you agree to our terms and conditions.
Picture requirements
Minimum pictures required: 5
Upload a minimum of 5 photos: (2) of artist handmaking the items and (3 or more) of the arts and craft items that will be for sale in your booth.