Application deadline has passed
ArtistApplication-2022NoVaChristmasMkt
Deadline: Nov 01, 2022 11:59 pm (GMT-05:00) Eastern Time (US & Canada)
Date: Nov 11, 2022 10:00 am - Nov 13, 2022 5:00 pm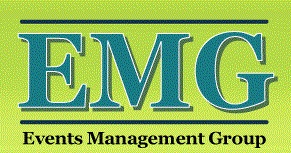 Events Management Group
| | | | |
| --- | --- | --- | --- |
| Application fee | $10 | Non-refundable | Our Application Fee covers the jury fee to have your work examined and rated by our jury of professional artists, and is charged at the time you submit your application. |
| Application Deposit | $100 | | A $100 deposit is required at the time of application via credit card and is a part of your booth fee. Your card will not be charged until you are accepted to the show. The booth fees listed below are the full retail price. Please remember that the deposit will be DEDUCTED from this amount if you are selected to participate. Booth balances are due October 18, 2021, and will be automatically charged to your credit card at that time, unless you call us to discuss alternate payment arrangements 48 hours before that date |
| Single Booth | $530 | | Price: This price of $530 is for a 10x10 booth space. Booth Description: A single booth is 10 feet long and 10-feet deep. All booth spaces come with a 10-foot-high back drape and two 3-foot-high side drapes to separate each booth. Most booth spaces at the Northern Virginia Christmas Market have approximately 5 feet of storage area behind them. Booths along the north and south perimeter walls do NOT have storage behind them. Please understand that under circumstances like we have experienced over the last 18 months, (Covid-type situations) we cannot always guarantee this storage area as it may need to be eliminated to satisfy any building or state protocols/mandates. We would notify you immediately should this type of situation arise. PLEASE BE SURE that if you want your 10x10 booth on a corner, that you select the corner tab below ($50 charge) and add it to your "shopping cart" |
| Booth & 1/2 | $730 | | Price: This price of $730 for a 10x15 in-line booth space. Booth Description: A booth & 1/2 is 15 feet long and 10 feet deep. All booth spaces come with a 10-foot-high back drape and two 3-foot-high side drapes to separate each booth. Most booth spaces at the Northern Virginia Christmas Market have approximately 5 feet of storage area behind them. Booths along the north and south perimeter walls do NOT have storage behind them. Please understand that under circumstances like we have experienced over the last 18 months, (Covid-type situations) we cannot always guarantee this storage area as it may need to be eliminated to satisfy any building or state protocols/mandates. We would notify you immediately should this type of situation arise. PLEASE BE SURE that if you want your 10x15 booth on a corner, that you select the corner tab below ($50 charge) and add it to your "shopping cart" |
| Double booth | $975 | | Price: This price of $975 is for a 10x20 in-line booth space Booth Description: A double booth is 20 feet long and 10-feet deep. All booth spaces come with a 10-foot-high back drape and two 3-foot-high side drapes to separate each booth. Most booth spaces at the Northern Virginia Christmas Market have approximately 5 feet of storage area behind them. Booths along the north and south perimeter walls do NOT have storage behind them. Please understand that under circumstances like we have experienced over the last 18 months, (Covid-type situations) we cannot always guarantee this storage area as it may need to be eliminated to satisfy any building or state protocols/mandates. We would notify you immediately should this type of situation arise. PLEASE BE SURE that if you want your 10x20 booth on a corner, that you select the corner tab below ($50 charge) and add it to your "shopping cart" |
| Triple Booth | $1,430 | | Price: This price of $1430 is for a 10x30 in-line booth space. Booth Description: A triple booth is 30-feet long and 10-feet deep. All booth spaces come with a 10-foot-high back drape and two 3-foot-high side drapes to separate each booth . Most booth spaces at the Northern Virginia Christmas Market have approximately 5 feet of storage area behind them. Booths along the north and south perimeter walls do NOT have storage behind them. Please understand that under circumstances like we have experienced over the last 18 months, (Covid-type situations) we cannot always guarantee this storage area as it may need to be eliminated to satisfy any building or state protocols/mandates. We would notify you immediately should this type of situation arise. PLEASE BE SURE that if you want your 10x30 booth on a corner, that you select the corner tab below ($50 charge) and add it to your "shopping cart". Corner are limited for 10x30 booth spaces. |
| Endcap | $1,100 | | Price: This price of $1100 for an endcap space. Booth Description: An Endcap is typically 20-feet in length and 10-feet deep, is at the end of two rows and has two corners. However, since there are storage areas at the Northern Virginia Christmas Market, an Endcap is actually 30 feet long and 10 feet deep with 2 corners. All Endcap booth spaces come with a 10-foot high x 30-foot long back drape. Because this booth is so large, it does not have any storage behind it. We encourage exhibitors with endcaps to either bring a temporary curtain to put in front of the back drape to create storage, or bring extra fully draped tables and place storage items underneath. Please note - You Do NOT have to add the corner fee below to this booth selection. The Endcap fee includes both corner fees. |
| Corner Fee | $50 | | Corner fees are for those exhibitors who would like to be placed on a corner for extra exposure. This essentially creates two selling sides for the exhibitor. We recommend not ordering extra drape or setting up a panel on the open corner side, so that your booth can be seen from many different directions. |
| 8-foot Table | $20 | | Table Rental: IMPORTANT! 8-foot tables rented for the Northern Virginia Christmas Market are slightly more narrow than at our Virginia Beach Facility. These tables are 24" wide. These tables DO NOT come dressed (with table cloths on them.) Please make sure you bring table coverings and that they are they can accommodate these slightly narrow tables. All exhibitor tables must be covered to the ground on all 4 sides in an attractive manner. Please and Thanks! |
| 6-Foot Table | $20 | | Table Rental: IMPORTANT! 6-foot tables rented for the Northern Virginia Christmas Market are slightly more narrow than at our Virginia Beach Facility. These tables are 24" wide. Please make sure your table coverings are the same width. These tables DO NOT come dressed (with table cloths on them.) Please make sure you bring table coverings and that they are they can accommodate these slightly narrow tables. All exhibitor tables must be covered to the ground on all 4 sides in an attractive manner. Please and Thanks! |
| Chair | $5 | | Chair Rental for 3-day event |
| Side Drape | $20 | | Each booth has a back drape that is 10' high and runs the length of the booth in sections of red and white fabric. However, if an exhibitor wants to close in, or "wall in" their booth, they can rent side drape for $20 per section. All side drape is white. Please keep in mind that if you wall in your booth, and the hall is filled your booth will have somewhat limited visibility. People will not be able to see your inventory unless they are right in front of your booth. |
Questions on the application
Business information
Business name
Legal business name
Contact name
Address
Email
Phone
Website (Optional)
Logo (Optional)
Additional information
Please describe how you create your original designs and list the raw materials used.
Please choose your medium category: (Be sure to review the document "Basic Acceptance Criteria" in the Related Files section of this application to be sure you select the correct media type.
What are your prices?
Artist Statement
By signing your name, you agree to our terms and conditions.
How did you hear about this show?
If you were referred by another artist please list their name here
Handmade Statement
When Would You Like to Pay Your Balance?
Picture requirements
Minimum pictures required: 5
Please submit at least 4 photos of your created products, and 1 of your booth display. If you have an assortment of items, please photograph them in groupings. Please use a plain background for your images, and make sure they are clear and in focus.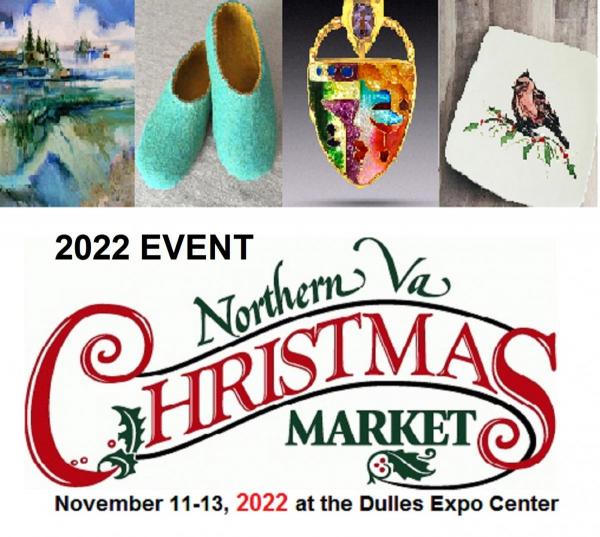 ArtistApplication-2022NoVaChristmasMkt
29th Annual Northern Virginia Christmas Market
Application deadline has passed