Application deadline has passed
Deadline: Jul 16, 2021 11:59 am (GMT-04:00) Eastern Time (US & Canada)
Date: Jul 31, 2021 10:00 am - Jul 31, 2021 6:00 pm
About the event
Listen… Do you hear the approaching thunder? There is a Rumble on the Roanoke and it's building up to July 31st, when boats, cars and motorcycles will converge in Plymouth and Creswell. It's going to be a Motorsports Weekend like we have never seen before! …Outboard drag boat racing on Saturday and Sunday. On Saturday only there will be a heart-stopping...
+ More

NC Black Bear Festival
About the application
Welcome to Rumble on the Roanoke! Please complete our application and be as thorough as possible. We would like to have a good idea who you are from your application. This is an electronic agreement and by selecting the booths, you are validating and approving this agreement electronically.
Terms & Conditions
1. Submission of an application does not guarantee acceptance and booth space. 2. Applications are accepted on a space-available basis. 3. Provide a clear and accurate description of your products on the application, or an additional page or photos if necessary. 4. If you sell unapproved food items, you may be asked to leave. Either way, you will be banned from this festival...
+ More
| | | |
| --- | --- | --- |
| 10x10 Booth | $100 | Single booth space is 10 feet wide and 10 feet deep. Allow for the size needed for your food truck/trailer/booth |
| 10x20 Booth | $100 | A single space 10 foot deep and 20 foot wide to allow for food truck, trailer or booth. |
| 10x30 Booth | $100 | 10 foot deep by 10 foot wide space to allow for food truck, trailer or booth/tent. |
| Electrical Outlet | $25 | 110 available. Extension cords are the vendor's responsibility. (Please remember that Generators are allowed if you have additional electrical needs) |
Questions on the application
Business information
Business name
Legal business name
Contact name
Address
Email
Phone
Website (Optional)
Logo (Optional)
Additional information
Please describe your menu.
How would you categorize your menu?
What are your prices?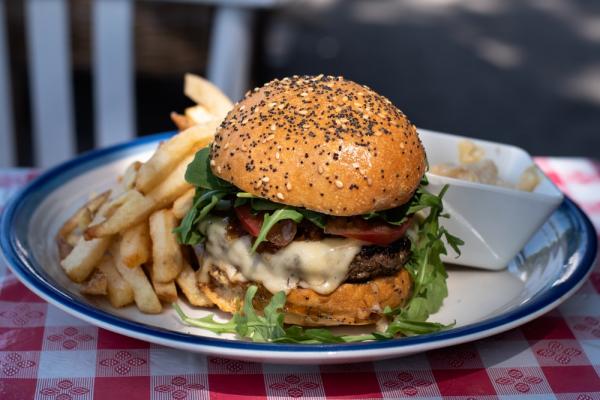 Food Vendors
Rumble on the Roanoke
Application deadline has passed