Application deadline has passed
Deadline: Aug 07, 2021 11:00 pm (GMT-05:00) Central Time (US & Canada)
Date: Sep 03, 2021 5:00 pm - Sep 05, 2021 11:00 pm
| | | | |
| --- | --- | --- | --- |
| Art in the Park - 10 x 10 | $300 | Non-refundable | Art in the Park booth space for a 10 x 10 tent. If you are approved to be an Art in the Park vendor, upon your acceptance of the space you will be charged by the method of payment you provided. |
| Art in the Park 10 x 15 | $450 | Non-refundable | Art in the Park booth space for a 10 x 15 tent. If you are approved to be an Art in the Park vendor, upon your acceptance of the space you will be charged by the method of payment you provided. |
| Art in the Park 10 x 20 | $600 | Non-refundable | Art in the Park booth space for a 10 x 20 tent. If you are approved to be an Art in the Park vendor, upon your acceptance of the space you will be charged by the method of payment you provided. |
Questions on the application
Business information
Business name
Legal business name
Contact name
Address
Email
Phone
Website (Optional)
Logo (Optional)
Additional information
Please pick a medium that best represents the majority of your art
Please list a description of the items that you would be displaying and selling.
Please list other festivals and or art fairs you have participated in.
Do you agree to the Art and the Park terms and conditions listed on this application
Are you from the Kansas City Area?
How did you hear about Kansas City Irish Fest Art in the Park?
Picture requirements
Minimum pictures required: 1
Please upload at least one picture showing samples of your art that you are interested in selling at the festival.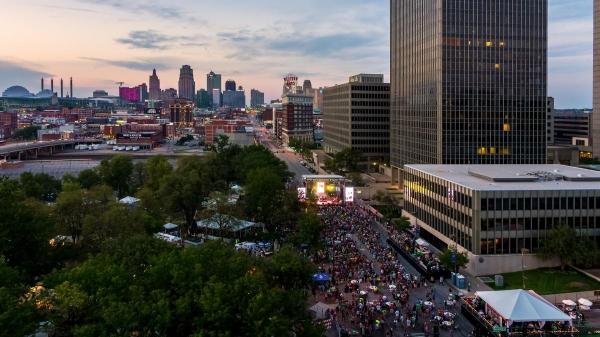 Art in the Park 2021
Kansas City Irish Fest 2021
Application deadline has passed