Dessert Vendor (Licensed DBPR Vendor)
Deadline: May 01, 2024 11:59 pm (GMT-05:00) Eastern Time (US & Canada)
Date: May 18, 2024 12:00 pm - May 19, 2024 6:00 pm (EST)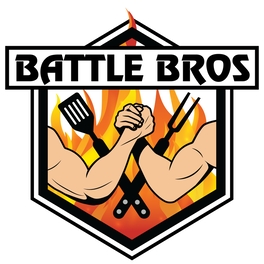 Battle Bros Events
| | | | |
| --- | --- | --- | --- |
| Dessert Vendor Fee | $200 | Non-refundable | This is a $200 Event Fee to participate in this event. You will not be charged unless/until your application has been reviewed and you are ACCEPTED into the event. Dessert Vendors understand that Battle Bros LLC has reserved space at the Event specifically for that Vendor and has incurred costs preparing for the Event and will incur costs operating the Event. If the Dessert Vendor is accepted/approved to participate and fails to appear or participate in the Event and adhere to the Event Rules and Guidelines, the Dessert Vendor will not be refunded their $200 event Fee. |
Questions on the application
Business information
Business name
Legal business name
Contact name
Address
Email
Phone
Website (Optional)
Logo (Optional)
Additional information
Please provide your Facebook and Instagram Handles
Select if you are a Food Truck / Food Trailer / Tented Vendor?
For Food Trucks/Trailers: Please provide your FULL dimensions L X W from point to point (including hitch) - If you are a tented vendor, please put N/A
Please describe your typical menu - What types of Desserts/Treats do you sell? What makes you UNIQUE?!
Please Sign to indicate that you have reviewed the "Full Event Details" document under "Related Files" located on the right side of this page and understand and agree to the Rules and Guidelines of the Event.
Picture requirements
Minimum pictures required: 1
Please upload your LOGO and any good photos of your Desserts/Treats for Battle Bros LLC to use to market your participation in the Event. Show us what makes you UNIQUE?!?!