Application is in draft mode by event organizer
Deadline: Sep 15, 2020 12:00 am
Date: Jun 01, 2020 10:00 am - Sep 30, 2020 5:00 pm
About the event
"Wasshoi" in Japanese means "to unify the peoples' hearts together, rise up and be full of enjoyment". This is our theme for JapanFest Atlanta 2020! ​To adopt our "New Normal with COVID-19" JapanFest 2020 will go virtual for the first time in its history! Have fun exploring the multi-layered culture of Japan. We will be hosting plenty of events for you...
+ More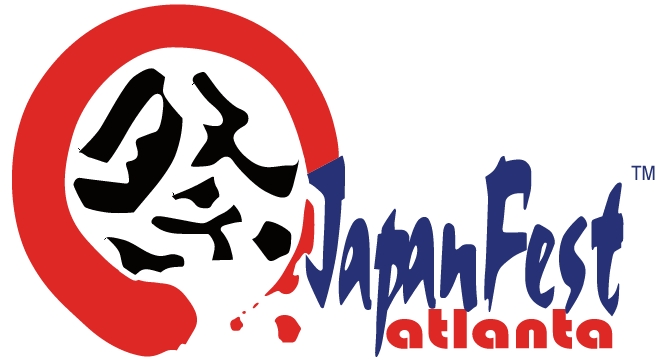 JapanFest Inc.
About the application
As a performer or workshop presenter, you will be contributing to the success of this virtual festival and the mutual friendship between the people of Japan and the U.S. Participating will also be an excellent opportunity to promote your organization to our audience and gain exposure in our diverse community of individuals interested in Japan. 1. Introducing your organization/performance via...
+ More
Terms & Conditions
Terms and Conditions JAPANFEST TERMS AND CONDITIONS INSURANCE AND WAIVER Please note that JapanFest's insurance only covers claims or suits made against JapanFest, Inc. by festival attendees, NOT festival participants such as vendors, performers, martial arts demonstrators, workshop leaders, exhibitors, etc. Any accident where a JapanFest participant (i.e. your organization) is not...
+ More
| | | |
| --- | --- | --- |
| One-time stream of Webinar | SOLD OUT | |
| Webinar with multiple streams and unlimited access by viewers (Upload to our YouTube and broadcast) | $150 | |
| Free Webinar for JASG/JCCG Members | SOLD OUT | |
Questions on the application
Business information
Business name
Legal business name
Contact name
Address
Email
Phone
Website (Optional)
Logo (Optional)
Additional information
Description of your organization/ performance
What date(s) and time(s) would you like to present?
This Release and Waiver is binding upon the applicant, heirs, and personal representatives. I agree, and it is my intent, to submit this record/document and affirmation by clicking the "I agree" box and electronically submitting this record/document to JapanFest. I understand that submitting this record/document in this fashion is the legal equivalent of having placed my handwritten signature on the submitted record/document and this affirmation.
As part of this application, you MUST agree to the terms and conditions of JapanFest 2020.
Upon approval, I agree that my fees are NON REFUNDABLE.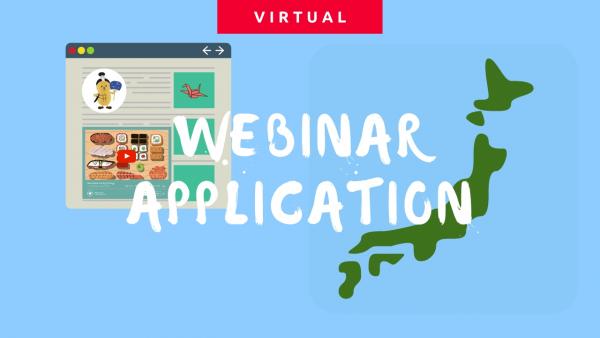 Webinar Presenter
Virtual JapanFest 2020
Application is in draft mode by event organizer