Deadline: Jul 31, 2019 5:00 pm
Date: Sep 21, 2019 9:00 am - Sep 22, 2019 5:00 pm
About the event
Our annual two-day celebration of community returns to Town Center Park September 21 and 22! Nearly 200 vendors and exhibitors, 15 entertainment acts, and one amazing parade are just some of the highlights of this beloved fall tradition. Join us this year for The Greatest Festival on Earth!

City of Suwanee
About the application
This does NOT include a booth space at the festival but does include recognition as a festival sponsor, FREE parade entry, listing as a festival sponsor in publications and on the website, and two Suwanee Fest t-shirts.
Terms & Conditions
The City of Suwanee, a Georgia Municipal Corporation, and its agents, employees, and representatives thereof assume no liability or responsibility for injury or loss that may result to any exhibitor or his/her personal or corporate affects including goods for sale that may occur on the premises or may arise under Suwanee Fest activities. Applicant further agrees, consents, and acknowledges to...
+ More
Questions on the application
Business information
Business name
Legal business name
Contact name
Address
Email
Phone
Website (Optional)
Logo (Optional)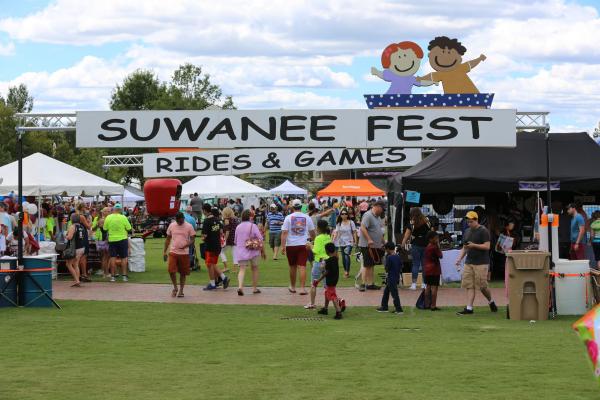 Friends of the Festival
Suwanee Fest 2019