Group Tour/Bus Inquiry 2022
Deadline: Sep 21, 2022 5:00 pm
Date: Oct 07, 2022 10:00 am - Oct 09, 2022 5:00 pm
About the event
The application open/close schedule for our Fair venues are as follows: - Demonstrating Juried Artisans, contact the office at 540-882-3018 x 4 or fairadmin@waterfordfoundation.org - Old Mill Shop Artisans & Crafters, June 1 - Aug 1 - Fine Art Show & Exhibit & Art Mart, July 1 - Sept 1 - Dried Flower Barn, July 1 - Sept 15 - Food & Drink Merchants, May 1 - Aug 26 -...
+ More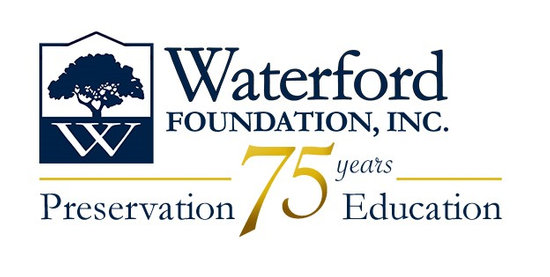 Waterford Foundation Inc.
About the application
Schoo, tour & large group operators, we are excited to welcome your groups to Waterford this year! For groups of 20 more more, Fair tickets are $12 per person. We include two free tickets: one each for the driver and the tour guide. You will have the option to mail a check or pay online. Due to the size of the village, we do require date/time reservations for your...
+ More
Questions on the application
User information
First name
Last name
Email
Business information
Business name
Legal business name
Contact name
Address
Email
Phone
Website (Optional)
Logo (Optional)
Additional information
How many (approx) will be in your group?
We will attend on...
Our group will be attending...
Would your group be interested in an onsite catered lunch option vs. individuals ordering directly from food vendors?
How did you hear about the Fair?