Deadline: Sep 18, 2021 11:59 pm
Date: Oct 01, 2021 10:00 am - Oct 03, 2021 5:00 pm
About the event
Come shop, play, tour and make memories during this 77 year-old tradition -- the Waterford Foundation's "Waterford Fair"! The Fair is the mid-Atlantic's quintessential fall festival with demonstrating fine heritage & contemporary craft artisans, living historians, a juried art show, historic home & garden tours, local libations, and entertainment for all...
+ More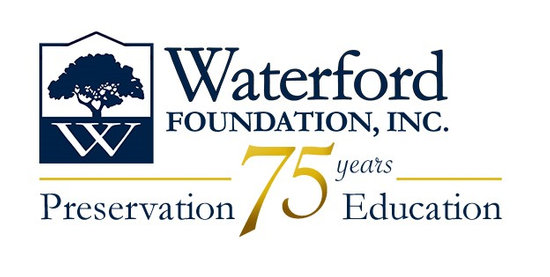 Waterford Foundation
About the application
Tour and large group operators, we are excited to welcome your groups back to Waterford this year!   For groups of 20 more more, Fair tickets are $12 per person. We include two free tickets:  one each for the driver and the tour guide. You will have the option to mail a check or pay online.   Due to the size of the village, we do require date/time reservations for...
+ More
Questions on the application
User information
First name
Last name
Email
Business information
Business name
Legal business name
Contact name
Address
Email
Phone
Website (Optional)
Logo (Optional)
Additional information
How many will be in your group?
We would like to attend on:
Would your group be interested in onsite lunch options?
How did you hear about the Fair?