Application deadline has passed
Deadline: Feb 17, 2020 11:59 pm
Date: Feb 22, 2020 9:00 am - Feb 23, 2020 4:00 pm
About the event
Started in 1966, we are looking forward to celebrating the 54th annual Festival. There will be fun, food, music and much more to enjoy!
Swamp Cabbage Festival
About the application
2020 Annual Swamp Cabbage Festival Bass Tournament, LaBelle Boat Docks.
Terms & Conditions
SWAMP CABBAGE BASS TOURNAMENT RULES AND REGULATIONS The following documents are legally required at all times during a permitted bass tournament: All fish caught in the tournament are to be handled appropriately and are to be live released back into tournament waters. Dead fish are not to be culled by a participant and must be part of the weigh-in. All teams must have FWC exemptions,...
+ More
| | | |
| --- | --- | --- |
| Pre-registration, Single boat entry | $100 | Pre-registration price, per team, per boat entry. After Feb 16th, price increases to $125.00 per entry. |
Questions on the application
User information
First name
Last name
Email
Additional information
Team Name
Boater's contact information (phone contact number)
I and my team, agree to all the terms and conditions on this application and agree to abide by the tournament rules and all State of Florida Regulations related to this event.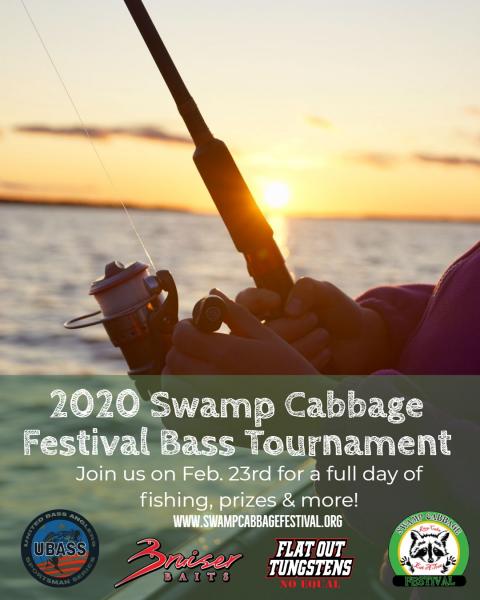 Bass Tournament
Swamp Cabbage Festival
Application deadline has passed