Application deadline has passed
Author/Illustrator (Village Green Pavilion)
Deadline: Feb 21, 2020 11:59 pm
Date: Apr 11, 2020 10:00 am - Apr 11, 2020 3:00 pm
About the event
Join us for the annual Jekyll Island Book Festival. Designed for all book lovers, the festival line-up will include a mix of author presentations, meet-and-greets, signings, book and retail sales, and family-friendly fun. Situated on the scenic Beach Village Green, the idyllic beachfront promenade is surrounded by shops and restaurants, adjacent to the Atlantic Ocean.
Jekyll Island Authority
About the application
The Village Green Pavilion is located on the Village Green within Beach Village. Requirements: - Images: 2 (head-shot and book cover) - Non-refundable application fee: $30.00 - Title of Book(s) Being Sold (including Publication Date) - Title of ALL Books Published (including Publication Dates) - Writing Awards Received by Author - A Brief (150 Words)...
+ More
Terms & Conditions
Author/illustrator understands that the space size leased shall accommodate his/her unit. Space is limited, and all equipment, supplies, and displays must be located within the dimensions of the designated space. Please note that the overall appearance of your area, as well as any persons assisting you within your area, are considered for involvement in future events. Authors/illustrators agree...
+ More
| | | |
| --- | --- | --- |
| Non-Refundable Application Fee | $30 | Non-refundable Application fee to be charged upon submission. |
| Village Green Pavilion | $200 | The Village Green Pavilion is located on the Village Green within Beach Village. Jekyll Island Authority will provide (1) 10'x10' Space: - Equipment Support (for the duration of the event): -- 10'x10' space under the Village Green Pavilion tent -- Electricity Available (must provide own extension cord) -- (1) 6' Table -- (2) Chairs -- (1) Booth ID placard with Author name and booth number |
| Additional 6' Table | $15 | Additional 6' table(s) for space. |
| Additional Chair(s) | $5 | Additional chair(s) for space. |
Questions on the application
User information
First name
Last name
Email
Additional information
*Contact Name
Pseudonym (if Applicable)
*Phone
*Address
*City
*State
*Zip Code
*Email
*Day of Contact Name (if the same as above, type "Same")
*Day of Contact: Phone (if the same as above, type "Same")
*Day of Contact: Email (if the same as above, type "Same")
Website
Facebook
*Self Published
*Publisher
Publisher's Phone Number
*Publicist's Name
Publicist's Phone Number
*Publicist's Email Address
Title of latest publication
Genre (choose the one that closest applies)
*Title of ALL Published Works, including Publication Dates (If you would like to attach a file instead, please comment "See attached" in the space provided. Then attach your Published Work, including Publication Dates, to the next question.)
Title of ALL Published Works including Publication Date
*Brief Bio of Author (If you would like to attach a file instead, please comment "See attached" in the space provided. Then attach your Bio to the next question.)
Brief Bio of Author
Author Head-Shot
Digital Copy of Book Cover
I need Electricity
Mail (1) Copy of your latest publication. List the postmark date below and mail to Jekyll Island Authority, Attn: Erin Evors, 100 James Rd., Jekyll Island, GA 31527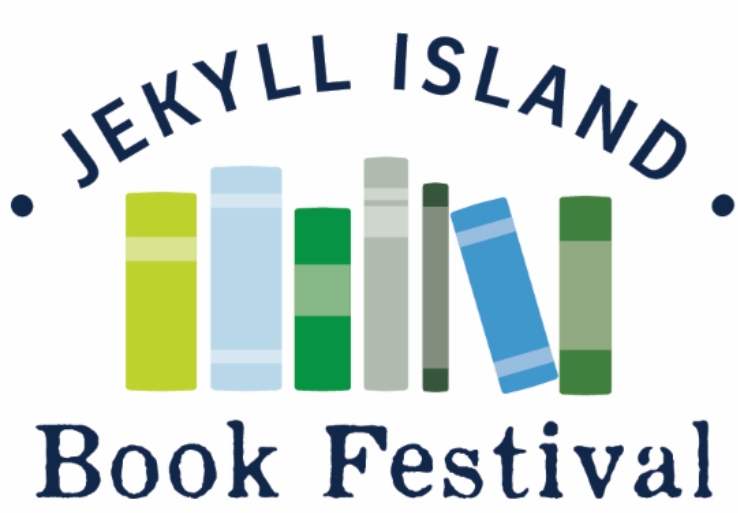 Author/Illustrator (Village Green Pavilion)
Jekyll Island Book Festival (Cancelled due to COVID-19)
Application deadline has passed