Application deadline has passed
Deadline: Sep 09, 2019 11:59 pm
Date: Sep 21, 2019 9:00 am - Sep 22, 2019 5:00 pm
About the event
Our annual two-day celebration of community returns to Town Center Park September 21 and 22! Nearly 200 vendors and exhibitors, 15 entertainment acts, and one amazing parade are just some of the highlights of this beloved fall tradition. Join us this year for The Greatest Festival on Earth!

City of Suwanee
About the application
Come one, come all to the 2019 Suwanee Fest Parade to kick off the weekend festival! This year our theme is "The GREATEST Festival on Earth" so get your group together, decorate a float, dress up in theme and/or prepare a 60 second performance for your chance to win a prize! Not part of a group but would still like to participate in our parade? Sign up for the Red Wagon Brigade and decorate...
+ More
Terms & Conditions
For Non-Red Wagon Participants Only To participate in the parade, I agree to send one representative to attend a mandatory meeting on Thursday September 12, 2019 at 6:30pm. I acknowledge that if a representative is not present for this entire meeting, our group will be removed from the parade lineup and will not be able to participate.
Questions on the application
User information
First name
Last name
Email
Additional information
I have read and agree to the Terms and Conditions
Current Mailing Address (for prize money to be sent)
Main Phone Number
Type of Participant
Type of Organization
Organization Name
Description of Organization
Years in Suwanee Fest Parade
Number of Participants
Number of Minors
Will a vehicle be used in the parade?
If yes, how many vehicles and what type (truck, bus, car, etc...)?
Parade line up space is allocated in 10-ft sections along the curbside. Approximately how long will your entry be?
Description of what your organization will be doing in the parade (will be used for our emcees at the judges' tent)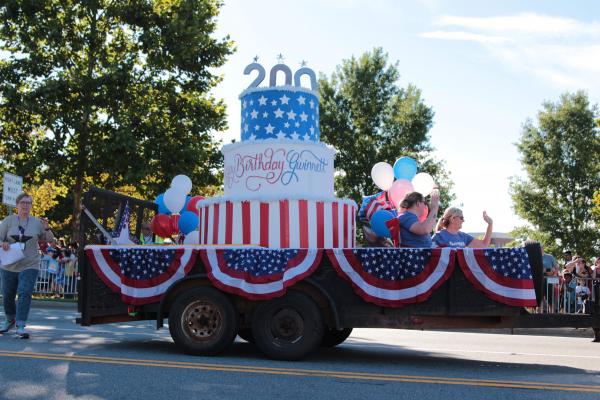 Application deadline has passed