General Volunteer application SJ 14 (2023)
Deadline: Jul 15, 2023 11:00 pm
Date: Sep 01, 2023 10:00 am - Sep 03, 2023 5:00 pm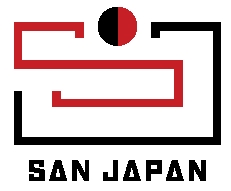 San Japan
About the application
This is the application for the General Volunteers (NOT RANGERS). General Volunteers are assigned to departments based on the needs of the convention. Shifts are 4-6 hours per day unless you are approved for hotel crash space. All General volunteers that are approved for crash space are required to work 6-8 hour shifts per day.
Terms & Conditions
All applications will be reviewed by the Staffing team. They will respond normally within 2 weeks of an application being submitted. Departments will be assigned in August when department heads have finalized their staffing needs. All applicants can reach out to volunteer@san-japan.org for questions. Please use the email that you submitted your application under if you need to reach out.
Questions on the application
Volunteer information
Name
Email
Phone
Gender
Age
Address
Emergency contacts
Additional information
Pronoun
Shirt Size
Will you require crash Space
Do you prefer to room with
If you cannot attend notify us Volunteer@san-japan.org as soon as you can. Please do so prior to 08/30/2023.
Any questions for us?
Do you have any ADA restrictions on working? If so what are tehy so we can place you in the position that fits.