April 6 Art Night Volunteer Slots
Deadline: Apr 05, 2023 11:59 pm
Date: Feb 02, 2023 5:00 pm - Dec 07, 2023 8:00 pm
About the event
Art Night is our monthly FREE event that celebrates art and artists. Kentuck Art Center is located on the corner of Fifth Street and Main Avenue in the heart of Historic Downtown Northport. Join us for exhibition openings, open artists' studios, live music in the courtyard, extended Gallery Shop hours, and pop-up shops from local vendors. These events are FREE, family friendly, and open...
+ More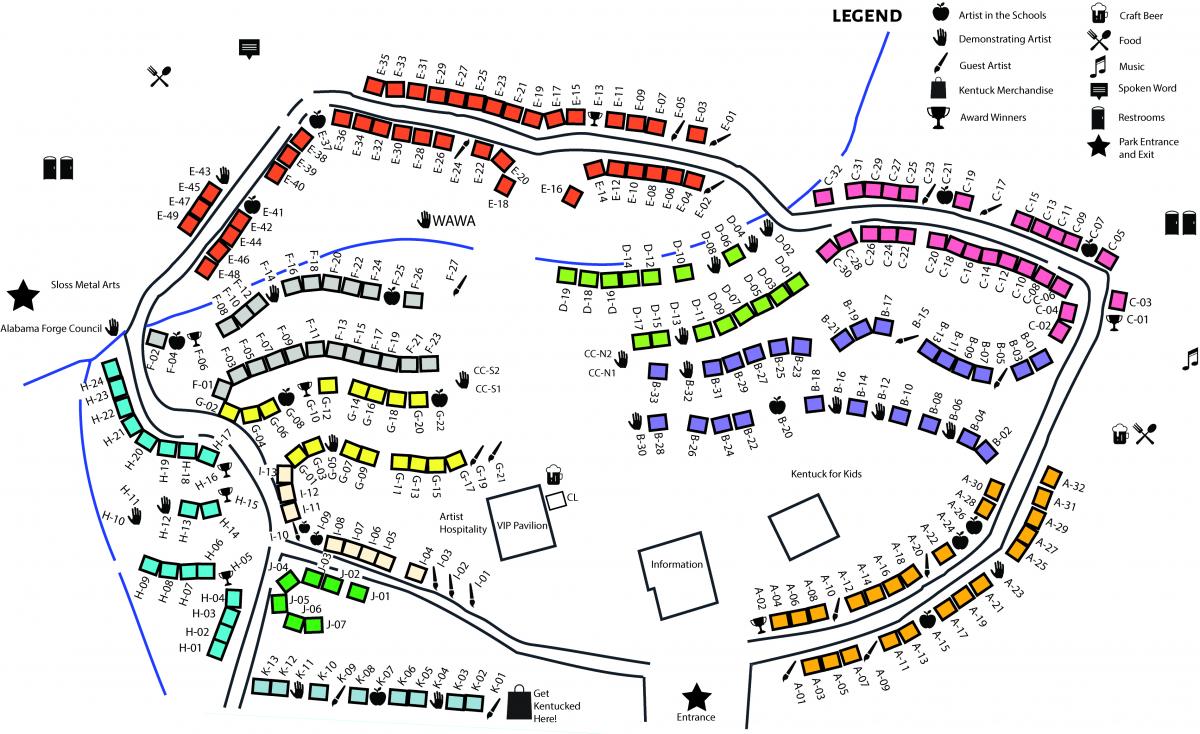 Kentuck Art Center & Festival
About the application
Join us for Art Night! We have several volunteer shifts available and would appreciate your help.
| Title | Location | Time | Slots available | Hours |
| --- | --- | --- | --- | --- |
| Art Night Set Up | 503 Main Avenue, Northport, AL 35476 | Apr 06, 2023 4:00 pm - 5:00 pm | 2 | 1 |
| Clarke Building Greeter: 5-6:30 PM | 503 Main Avenue, Northport, AL 35476 | Apr 06, 2023 5:00 pm - 6:30 pm | 1 | 2 |
| Courtyard Activites: 5-6:30 PM | 503 Main Avenue, Northport, AL 35476 | Apr 06, 2023 5:00 pm - 6:30 pm | 2 | 2 |
| Museum Building Greeter: 5-6:30 PM | 503 Main Avenue, Northport, AL 35476 | Apr 06, 2023 5:00 pm - 6:30 pm | 1 | 2 |
| Wine Pouring: 5-6:30 PM | 503 Main Avenue, Northport, AL 35476 | Apr 06, 2023 5:00 pm - 6:30 pm | 2 | 2 |
| Clarke Building Greeter: 6:30-8 PM | 503 Main Avenue, Northport, AL 35476 | Apr 06, 2023 6:30 pm - 8:00 pm | 1 | 2 |
| Courtyard Activites: 6:30-8 PM | 503 Main Avenue, Northport, AL 35476 | Apr 06, 2023 6:30 pm - 8:00 pm | 2 | 2 |
| Museum Building Greeter: 6:30-8 PM | 503 Main Avenue, Northport, AL 35476 | Apr 06, 2023 6:30 pm - 8:00 pm | 1 | 2 |
| Wine Pouring: 6:30-8 PM | 503 Main Avenue, Northport, AL 35476 | Apr 06, 2023 6:30 pm - 8:00 pm | 2 | 2 |
| Art Night Clean Up | 503 Main Avenue, Northport, AL 35476 | Apr 06, 2023 8:00 pm - 8:45 pm | 2 | 1 |
Questions on the application
Volunteer information
Name
Email
Phone
Emergency contacts