General Volunteer at SVFF
Deadline: Sep 24, 2023 11:59 pm
Date: Sep 22, 2023 5:00 pm - Sep 24, 2023 4:00 pm
About the event
Come celebrate the many facets of fiber the last full weekend of September. The festival is filled with opportunities and events focusing on all aspects of fiber and more! Classes on many different ways to use fiber will be offered. We will also have demonstrations, competitions, festival memorabilia, fleeces for sale, and more. Our vendors offer yarns, various raw and finished fibers, the...
+ More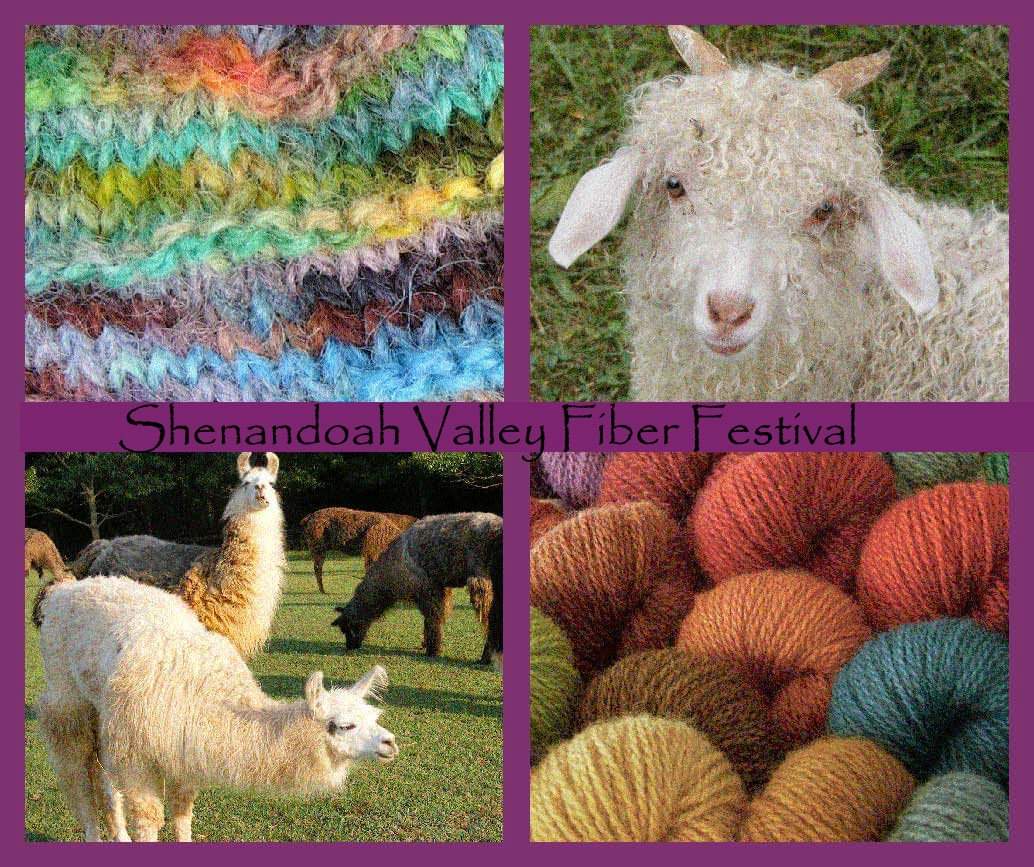 Shenandoah Valley Fiber Festival
About the application
SVFF is a fun weekend of all things fiber- from knitting to dying, sheep trials to pottery. Join us for a 4 hour shift to help, make friends, shop and enjoy a delightful weekend.
Terms & Conditions
A 4 hour shift helps the SVFF and earns you a t-shirt and free entry into the festival the day you volunteer.
Title
Location
Time
Slots available
Hours
Set up help
general festival campus
Sep 22, 2023 9:00 am - 1:00 pm
10
4
Set up help
general festival campus
Sep 22, 2023 12:00 pm - 4:00 pm
10
4
Front Gate
Front Gate
Sep 23, 2023 8:30 am - 12:30 pm
3
4
Information Tent
Information Tent
Sep 23, 2023 9:00 am - 1:00 pm
4
4
General Volunteer
general festival campus
Sep 23, 2023 10:00 am - 2:00 pm
4
4
Front Gate
Entrance Gate
Sep 23, 2023 12:30 pm - 4:30 pm
4
4
Information Tent
Information Tent
Sep 23, 2023 12:30 pm - 4:30 pm
4
4
General Volunteer
general festival campus
Sep 23, 2023 1:00 pm - 5:00 pm
4
4
Front Gate
Front Gate
Sep 24, 2023 8:30 am - 12:30 pm
3
4
General Volunteer
general festival campus
Sep 24, 2023 9:00 am - 1:00 pm
4
4
Information Tent
Information Tent
Sep 24, 2023 9:00 am - 1:00 pm
4
4
Front Gate
Entrance Gate
Sep 24, 2023 12:00 pm - 4:00 pm
4
4
Information Tent
Information Tent
Sep 24, 2023 12:30 pm - 4:30 pm
4
4
General Volunteer
general festival campus
Sep 24, 2023 1:00 pm - 5:00 pm
4
4
Take down shift
general festival campus
Sep 24, 2023 4:00 pm - Sep 22, 2023 8:00 pm
10
0
Questions on the application
Volunteer information
Name
Email
Phone
T-shirt size