General Volunteer at SVFF
Deadline: Sep 25, 2022 4:00 pm
Date: Sep 23, 2022 5:00 pm - Sep 25, 2022 4:00 pm
About the event
Come celebrate the many facets of fiber the last full weekend of September. The festival is filled with opportunities and events focusing on all aspects of fiber and more! Classes on many different ways to use fiber will be offered. We will also have demonstrations, competitions, festival memorabilia, fleeces for sale, and more. Our vendors offer yarns, various raw and finished fibers, the...
+ More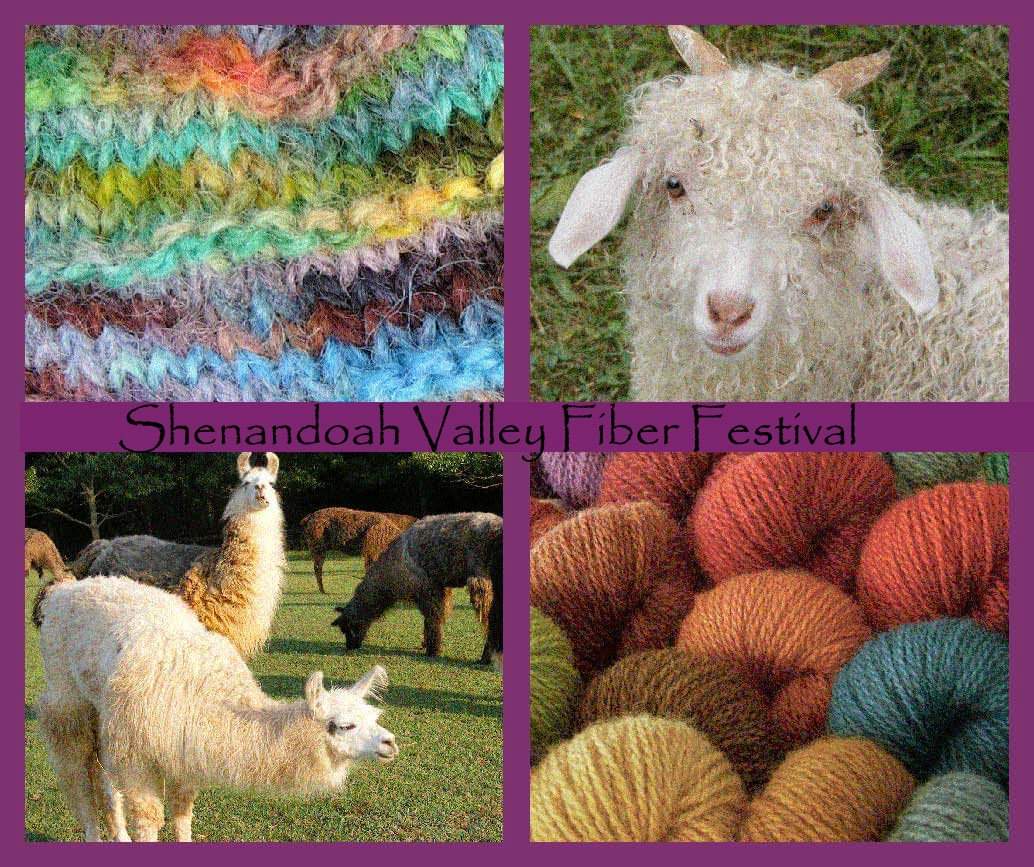 Shenandoah Valley Fiber Festival
About the application
Our valued volunteers help set up the festival, welcome visitors at the entrance gate, assist at our information booth and with our raffle, check in students for our classes, assist vendors and visitors, and provide extra hands to help during the festival. Multiple shifts/days are welcome.
Terms & Conditions
SVFF shifts are 4 hours each except where specified. If that needs to change, let us know in advance. Each shift receives free admission to our festival the day of the shift and a t-shirt with the minimum 4 hours completed. Also, we have a private raffle for our volunteers and each shift earns a virtual ticket for that raffle.
Title
Location
Time
Slots available
Hours
Set up help
campus
Sep 23, 2022 9:00 am - 1:00 pm
10
4
General Volunteer
fairgrounds
Sep 23, 2022 12:00 pm - 4:00 pm
5
4
Front Gate
Entrance Gate
Sep 24, 2022 8:30 am - 12:30 pm
1
4
Information Tent
Information Tent
Sep 24, 2022 8:45 am - 12:45 pm
3
4
General Volunteer
general festival campus
Sep 24, 2022 9:00 am - 1:00 pm
3
4
Front Gate
Entrance Gate
Sep 24, 2022 12:30 pm - 4:30 pm
4
4
Information Tent
Information Tent
Sep 24, 2022 12:30 pm - 4:30 pm
4
4
General Volunteer
general festival campus
Sep 24, 2022 1:00 pm - 5:00 pm
4
4
Front Gate
Entrance Gate
Sep 25, 2022 8:30 am - 12:30 pm
3
4
Information Tent
Information Tent
Sep 25, 2022 8:45 am - 12:45 pm
4
4
General Volunteer
general festival campus
Sep 25, 2022 9:00 am - 1:00 pm
3
4
Front Gate
Entrance Gate
Sep 25, 2022 12:30 pm - 4:30 pm
4
4
Information Tent
Information Tent
Sep 25, 2022 12:30 pm - 4:30 pm
4
4
General Volunteer
general festival campus
Sep 25, 2022 1:00 pm - 5:00 pm
3
4
Questions on the application
Volunteer information
Name
Email
Phone
T-shirt size