Deadline: Nov 06, 2021 12:00 pm
Date: Oct 22, 2021 5:00 pm - Nov 07, 2021 5:00 pm
About the event
Belmont will be hanging the moon this Fall when the Museum of the Moon exhibit by UK artist Luke Jerram comes to town. Don't miss this spectacular three-week event in Downtown Belmont.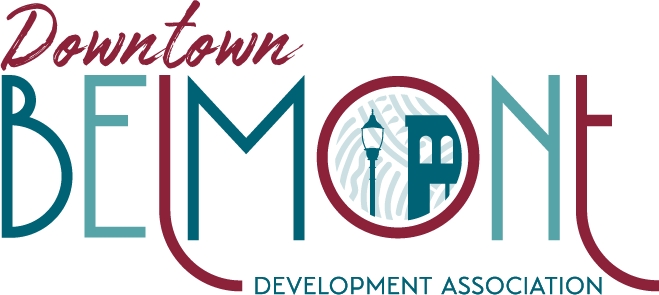 Downtown Belmont Development Association
About the application
Welcome Committee volunteers will be responsible for welcoming guests to Stowe Park, selling merchandise, and counting visitors as they enter the park.
| Title | Location | Time | Slots available | Hours |
| --- | --- | --- | --- | --- |
| BooFest - Counter Shift 1 | 24 South Main Street, Belmont NC 28012 | Oct 23, 2021 5:00 - 7:30 pm | 1 | 3 |
| BooFest - Greeter Shift 1 | 24 South Main Street, Belmont NC 28012 | Oct 23, 2021 5:00 - 7:30 pm | 0 | 3 |
| BooFest - Merchandise Shift 1 | 24 South Main Street, Belmont NC 28012 | Oct 23, 2021 5:00 - 7:30 pm | 1 | 3 |
| BooFest - Counter Shift 2 | 24 South Main Street, Belmont NC 28012 | Oct 23, 2021 7:30 - 10:00 pm | 2 | 3 |
| BooFest - Greeter Shift 2 | 24 South Main Street, Belmont NC 28012 | Oct 23, 2021 7:30 - 10:00 pm | 1 | 3 |
| BooFest - Merchandise Shift 2 | 24 South Main Street, Belmont NC 28012 | Oct 23, 2021 7:30 - 10:00 pm | 0 | 3 |
| Charlotte Jazz Band - Counter Shift 1 | 24 South Main Street, Belmont NC 28012 | Oct 24, 2021 5:00 - 7:30 pm | 0 | 3 |
| Charlotte Jazz Band - Greeter Shift 1 | 24 South Main Street, Belmont NC 28012 | Oct 24, 2021 5:00 - 7:30 pm | 0 | 3 |
| Charlotte Jazz Band - Merchandise Shift 1 | 24 South Main Street, Belmont NC 28012 | Oct 24, 2021 5:00 - 7:30 pm | 0 | 3 |
| Charlotte Jazz Band - Counter Shift 2 | 24 South Main Street, Belmont NC 28012 | Oct 24, 2021 7:30 - 10:00 pm | 2 | 3 |
| Charlotte Jazz Band - Greeter Shift 2 | 24 South Main Street, Belmont NC 28012 | Oct 24, 2021 7:30 - 10:00 pm | 0 | 3 |
| Charlotte Jazz Band - Merchandise Shift 2 | 24 South Main Street, Belmont NC 28012 | Oct 24, 2021 7:30 - 10:00 pm | 2 | 3 |
| Maria Howell and Noel Freidline - Counter Shift 1 | 24 South Main Street, Belmont NC 28012 | Oct 28, 2021 5:00 - 7:30 pm | 0 | 3 |
| Maria Howell and Noel Freidline - Greeter Shift 1 | 24 South Main Street, Belmont NC 28012 | Oct 28, 2021 5:00 - 7:30 pm | 0 | 3 |
| Maria Howell and Noel Freidline - Merchandise Shift 1 | 24 South Main Street, Belmont NC 28012 | Oct 28, 2021 5:00 - 7:30 pm | 0 | 3 |
| Maria Howell and Noel Freidline - Counter Shift 2 | 24 South Main Street, Belmont NC 28012 | Oct 28, 2021 7:30 - 10:00 pm | 2 | 3 |
| Maria Howell and Noel Freidline - Greeter Shift 2 | 24 South Main Street, Belmont NC 28012 | Oct 28, 2021 7:30 - 10:00 pm | 1 | 3 |
| Maria Howell and Noel Freidline - Merchandise Shift 2 | 24 South Main Street, Belmont NC 28012 | Oct 28, 2021 7:30 - 10:00 pm | 1 | 3 |
| The Pink Floyd Experience with Caleb Davis - Counter Shift 1 | 24 South Main Street, Belmont NC 28012 | Oct 29, 2021 5:00 - 7:30 pm | 0 | 3 |
| The Pink Floyd Experience with Caleb Davis - Greeter Shift 1 | 24 South Main Street, Belmont NC 28012 | Oct 29, 2021 5:00 - 7:30 pm | 0 | 3 |
| The Pink Floyd Experience with Caleb Davis - Merchandise Shift 1 | 24 South Main Street, Belmont NC 28012 | Oct 29, 2021 5:00 - 7:30 pm | 0 | 3 |
| The Pink Floyd Experience with Caleb Davis - Counter Shift 2 | 24 South Main Street, Belmont NC 28012 | Oct 29, 2021 7:30 - 10:00 pm | 0 | 3 |
| The Pink Floyd Experience with Caleb Davis - Greeter Shift 2 | 24 South Main Street, Belmont NC 28012 | Oct 29, 2021 7:30 - 10:00 pm | 0 | 3 |
| The Pink Floyd Experience with Caleb Davis - Merchandise Shift 2 | 24 South Main Street, Belmont NC 28012 | Oct 29, 2021 7:30 - 10:00 pm | 0 | 3 |
| Alex Francisco Caruthers Band - Counter Shift 1 | 24 South Main Street, Belmont NC 28012 | Oct 30, 2021 5:00 - 7:30 pm | 1 | 3 |
| Alex Francisco Caruthers Band - Greeter Shift 1 | 24 South Main Street, Belmont NC 28012 | Oct 30, 2021 5:00 - 7:30 pm | 1 | 3 |
| Alex Francisco Caruthers Band - Merchandise Shift 1 | 24 South Main Street, Belmont NC 28012 | Oct 30, 2021 5:00 - 7:30 pm | 0 | 3 |
| Alex Francisco Caruthers Band - Counter Shift 2 | 24 South Main Street, Belmont NC 28012 | Oct 30, 2021 7:30 - 10:00 pm | 2 | 3 |
| Alex Francisco Caruthers Band - Greeter Shift 2 | 24 South Main Street, Belmont NC 28012 | Oct 30, 2021 7:30 - 10:00 pm | 2 | 3 |
| Alex Francisco Caruthers Band - Merchandise Shift 2 | 24 South Main Street, Belmont NC 28012 | Oct 30, 2021 7:30 - 10:00 pm | 1 | 3 |
| Villains Cabaret - Black Star Theater Company - Counter Shift 1 | 24 South Main Street, Belmont NC 28012 | Oct 31, 2021 5:00 - 7:30 pm | 1 | 3 |
| Villains Cabaret - Black Star Theater Company - Greeter Shift 1 | 24 South Main Street, Belmont NC 28012 | Oct 31, 2021 5:00 - 7:30 pm | 2 | 3 |
| Villains Cabaret - Black Star Theater Company - Merchandise Shift 1 | 24 South Main Street, Belmont NC 28012 | Oct 31, 2021 5:00 - 7:30 pm | 1 | 3 |
| Villains Cabaret - Black Star Theater Company - Counter Shift 2 | 24 South Main Street, Belmont NC 28012 | Oct 31, 2021 7:30 - 10:00 pm | 2 | 3 |
| Villains Cabaret - Black Star Theater Company - Greeter Shift 2 | 24 South Main Street, Belmont NC 28012 | Oct 31, 2021 7:30 - 10:00 pm | 2 | 3 |
| Villains Cabaret - Black Star Theater Company - Merchandise Shift 2 | 24 South Main Street, Belmont NC 28012 | Oct 31, 2021 7:30 - 10:00 pm | 1 | 3 |
| Music of the Night Broadway Revue - Counter Shift 1 | 24 South Main Street, Belmont NC 28012 | Nov 05, 2021 5:00 - 7:30 pm | 0 | 3 |
| Music of the Night Broadway Revue - Greeter Shift 1 | 24 South Main Street, Belmont NC 28012 | Nov 05, 2021 5:00 - 7:30 pm | 0 | 3 |
| Music of the Night Broadway Revue - Merchandise Shift 1 | 24 South Main Street, Belmont NC 28012 | Nov 05, 2021 5:00 - 7:30 pm | 0 | 3 |
| Music of the Night Broadway Revue - Counter Shift 2 | 24 South Main Street, Belmont NC 28012 | Nov 05, 2021 7:30 - 10:00 pm | 2 | 3 |
| Music of the Night Broadway Revue - Greeter Shift 2 | 24 South Main Street, Belmont NC 28012 | Nov 05, 2021 7:30 - 10:00 pm | 2 | 3 |
| Music of the Night Broadway Revue - Merchandise Shift 2 | 24 South Main Street, Belmont NC 28012 | Nov 05, 2021 7:30 - 10:00 pm | 1 | 3 |
| Music of the Night Broadway Revue - Counter Shift 1 | 24 South Main Street, Belmont NC 28012 | Nov 06, 2021 5:00 - 7:30 pm | 0 | 3 |
| Music of the Night Broadway Revue - Greeter Shift 1 | 24 South Main Street, Belmont NC 28012 | Nov 06, 2021 5:00 - 7:30 pm | 1 | 3 |
| Music of the Night Broadway Revue - Merchandise Shift 1 | 24 South Main Street, Belmont NC 28012 | Nov 06, 2021 5:00 - 7:30 pm | 2 | 3 |
| Music of the Night Broadway Revue - Counter Shift 2 | 24 South Main Street, Belmont NC 28012 | Nov 06, 2021 7:30 - 10:00 pm | 2 | 3 |
| Music of the Night Broadway Revue - Greeter Shift 2 | 24 South Main Street, Belmont NC 28012 | Nov 06, 2021 7:30 - 10:00 pm | 2 | 3 |
| Music of the Night Broadway Revue - Merchandise Shift 2 | 24 South Main Street, Belmont NC 28012 | Nov 06, 2021 7:30 - 10:00 pm | 1 | 3 |
| Music of the Night Broadway Revue - Counter Shift 1 | 24 South Main Street, Belmont NC 28012 | Nov 07, 2021 5:00 - 7:30 pm | 0 | 3 |
| Music of the Night Broadway Revue - Greeter Shift 1 | 24 South Main Street, Belmont NC 28012 | Nov 07, 2021 5:00 - 7:30 pm | 2 | 3 |
| Music of the Night Broadway Revue - Merchandise Shift 1 | 24 South Main Street, Belmont NC 28012 | Nov 07, 2021 5:00 - 7:30 pm | 0 | 3 |
| Music of the Night Broadway Revue - Counter Shift 2 | 24 South Main Street, Belmont NC 28012 | Nov 07, 2021 7:30 - 10:00 pm | 1 | 3 |
| Music of the Night Broadway Revue - Greeter Shift 2 | 24 South Main Street, Belmont NC 28012 | Nov 07, 2021 7:30 - 10:00 pm | 2 | 3 |
| Music of the Night Broadway Revue - Merchandise Shift 2 | 24 South Main Street, Belmont NC 28012 | Nov 07, 2021 7:30 - 10:00 pm | 1 | 3 |
Questions on the application
Volunteer information
Name
Email
Phone
Age
Address
Emergency contacts