Pre-Festival: Badges/Packets
Deadline: Oct 01, 2021 11:59 pm
Date: Oct 16, 2021 9:00 am - Oct 17, 2021 4:00 pm
About the event
Mark your calendars for October 16 and 17, 9:00 am – 5:00 pm Saturday and 9:00 am – 4:00 pm Sunday, rain or shine, to be a part of this soulful and fun connection of art, artists, music, and friends! This two-day festival has been a part of the lives of many collectors and undiscovered artists who are now in textbooks, galleries, and museums, such as the High Museum in Atlanta and...
+ More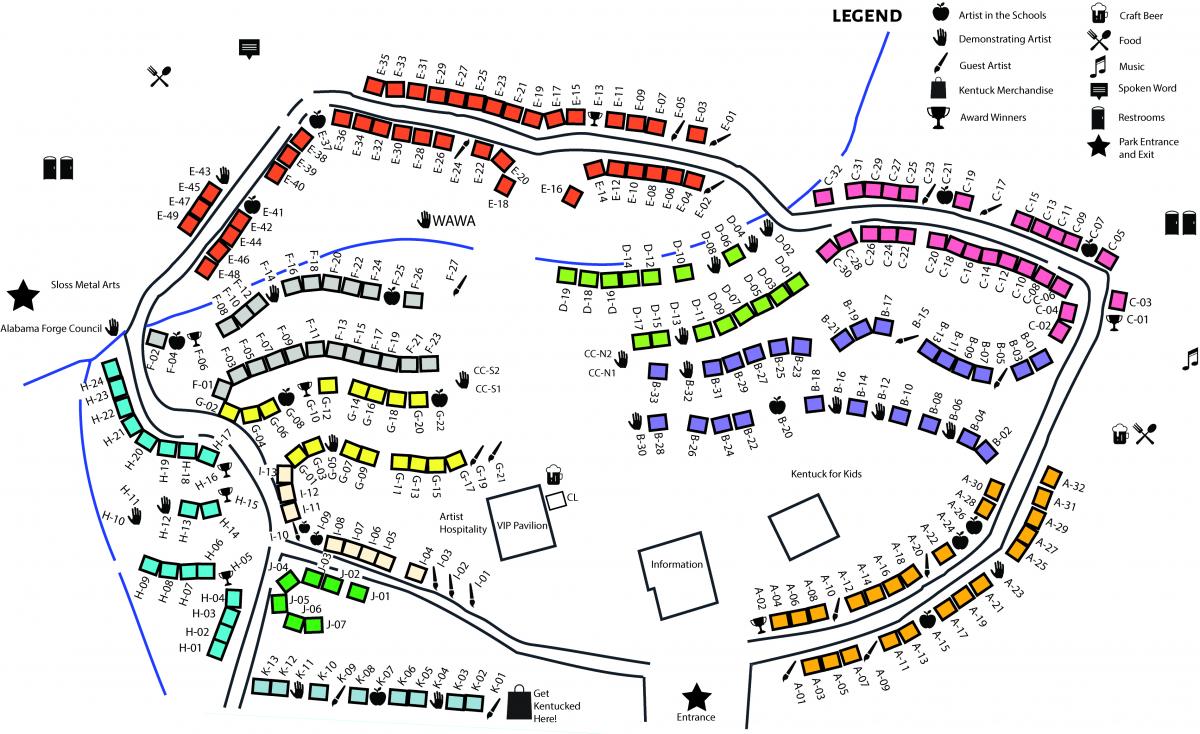 Kentuck Art Center & Festival
About the application
Will assist with the creation of badges, artist packets, VIP packets, etc. This volunteer job will be located at Kentuck Art Center at 503 Main Avenue, Northport, AL 35476.
Title
Location
Time
Slots available
Hours
Badge Stuffing
503 Main Avenue
Sep 29, 2021 10:00 am - 12:00 pm
0
2
Badge Stuffing
503 Main Avenue
Sep 29, 2021 2:00 pm - 4:00 pm
1
2
Badge Stuffing
503 Main Avenue
Sep 30, 2021 10:00 am - 12:00 pm
0
2
Badge Stuffing
503 Main Avenue
Sep 30, 2021 2:00 pm - 4:00 pm
1
2
Badge Stuffing
503 Main Avenue
Oct 01, 2021 10:00 am - 12:00 pm
0
2
Badge Stuffing
503 Main Avenue
Oct 01, 2021 2:00 pm - 4:00 pm
0
2
Questions on the application
Volunteer information
Name
Email
Phone
Age
Emergency contacts