Deadline: Oct 15, 2021 11:59 pm
Date: Oct 16, 2021 9:00 am - Oct 17, 2021 4:00 pm
About the event
Mark your calendars for October 16 and 17, 9:00 am – 5:00 pm Saturday and 9:00 am – 4:00 pm Sunday, rain or shine, to be a part of this soulful and fun connection of art, artists, music, and friends! This two-day festival has been a part of the lives of many collectors and undiscovered artists who are now in textbooks, galleries, and museums, such as the High Museum in Atlanta and...
+ More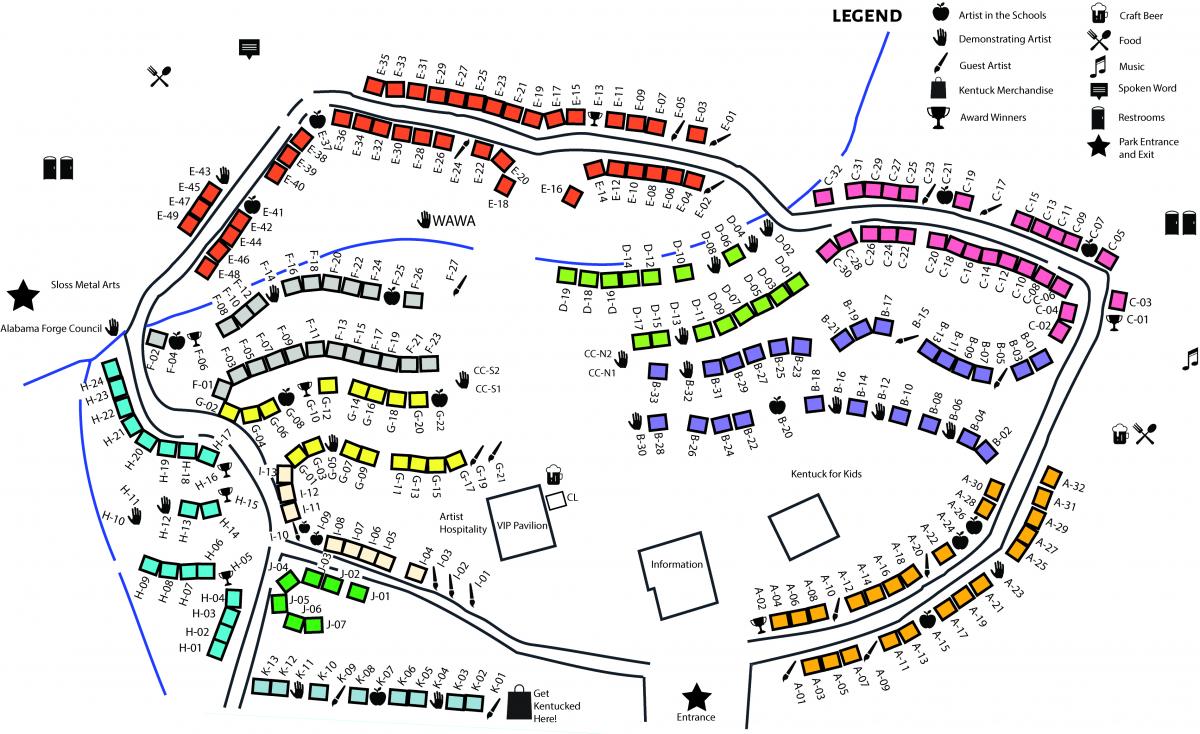 Kentuck Art Center & Festival
About the application
Assisting with the placement of signs around the park prior to the start of the festival. Please be aware this will involve walking and possible heavy lifting -MASK REQUIRED: Masks are required for entry and are to be worn on Kentuck Festival grounds unless actively eating or drinking. Please be considerate of our artists, volunteers, and other guests. If a guest forgets their mask, a...
+ More
| Title | Location | Time | Slots available | Hours |
| --- | --- | --- | --- | --- |
| Signage | Kentuck Park | Oct 15, 2021 9:00 am - 11:00 am | 2 | 2 |
| Signage | Kentuck Park | Oct 15, 2021 1:00 pm - 4:00 pm | 4 | 3 |
| Signage | Front Gate | Oct 16, 2021 6:00 am - 8:00 am | 5 | 2 |
Questions on the application
Volunteer information
Name
Email
Phone
Age
Emergency contacts