Fleece Sale Volunteer Schedule
Deadline: Sep 17, 2021 11:59 pm
Date: Sep 24, 2021 5:00 pm - Sep 26, 2021 4:00 pm
About the event
Come celebrate the many facets of fiber the last full weekend of September. The festival is filled with opportunities and events focusing on all aspects of fiber and more! Classes on many different ways to use fiber will be offered. We will also have demonstrations, competitions, festival memorabilia, fleeces for sale, and more. Our vendors offer yarns, various raw and finished fibers, the...
+ More Shenandoah Valley Fiber Festival
About the application
Please select a time-slot and position on Friday, Saturday and/or Sunday.
| Title | Location | Time | Slots available | Hours |
| --- | --- | --- | --- | --- |
| Beginner Fleece Juror | | Sep 24, 2021 9:00 am - 1:00 pm | 1 | 4 |
| Experienced Juror | | Sep 24, 2021 9:00 am - 1:00 pm | 1 | 4 |
| Fleece Check-In | | Sep 24, 2021 9:00 am - 1:00 pm | 3 | 4 |
| Fleece Check-In Assistant | | Sep 24, 2021 9:00 am - 1:00 pm | 2 | 4 |
| Beginner Fleece Juror | | Sep 24, 2021 1:00 - 4:00 pm | 0 | 3 |
| Experienced Juror | | Sep 24, 2021 1:00 - 4:00 pm | 3 | 3 |
| Fleece Check-In | | Sep 24, 2021 1:00 - 4:00 pm | 2 | 3 |
| Fleece Check-In Assistant | | Sep 24, 2021 1:00 - 4:00 pm | 0 | 3 |
| Fleece Sales/Cashier | | Sep 25, 2021 9:00 am - 12:00 pm | 0 | 3 |
| Fleece Sales/Floor/Education | | Sep 25, 2021 12:00 - 5:00 pm | 3 | 5 |
| Fleece Sales/Cashier | | Sep 26, 2021 9:00 am - 12:00 pm | 3 | 3 |
| Fleece Sales/Floor/Education | | Sep 26, 2021 12:00 - 4:00 pm | 4 | 4 |
Questions on the application
Volunteer information
Name
Email
Phone
T-shirt size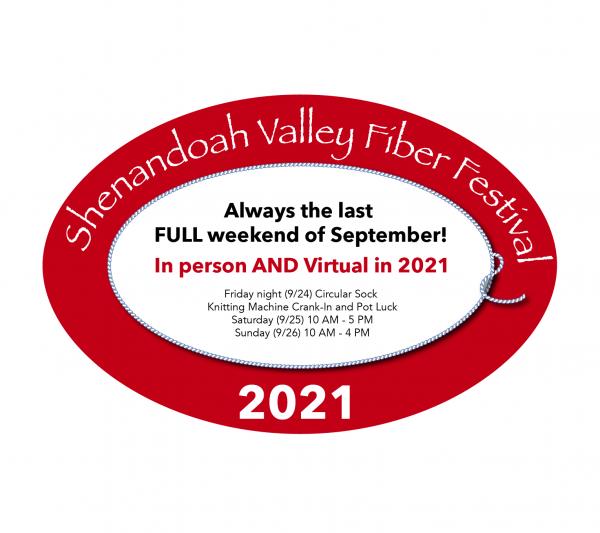 Fleece Sale Volunteer Schedule
2021 Shenandoah Valley Fiber Festival