Youth Exhibitor Application (<18 years old) - No Fee
Deadline: Aug 01, 2023 11:59 pm (GMT-04:00) Eastern Time (US & Canada)
Date: Sep 17, 2023 9:00 am - Sep 17, 2023 5:00 pm
Bel Air Recreation Committee
| | | | |
| --- | --- | --- | --- |
| 10 x 10 Booth - Youth (<18 years old) | $0 | Non-refundable | No fee booth rental for youth exhibitors. |
Questions on the application
Business information
Business name
Legal business name
Contact name
Address
Email
Phone
Website (Optional)
Logo (Optional)
Additional information
Youth Exhibitor Parent or Guardian Name
I certify that my work is not "Buy-Sell" or Production work and completely made by me.
Artist Description
Number of booths requested
By signing your name, you agree to our terms and conditions on behalf of the youth that you are registering and you are that persons parent or legal guardian.
Picture requirements
Minimum pictures required: 3
Each application must include at least 3 color photos of your art, photography or crafts. You may also include at one photo of your booth set-up, and one photo of you making your items, of your work space or your overall creative process if your work could be mistaken for commercially produced.
2023 Bel Air Festival for the Arts
Final Version of the 2023 BAFA Site Map. Prior year booth numbers HAVE been changed.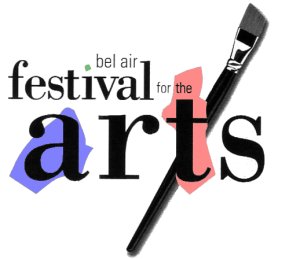 Youth Exhibitor Application (<18 years old) - No Fee
2023 Bel Air Festival for the Arts