Metamorphosis: Transformations, by Quilters Unlimited
Deadline: Jun 12, 2023 11:59 pm (GMT-04:00) Eastern Time (US & Canada)
Date: Jul 11, 2023 5:00 pm - Aug 03, 2023 6:00 pm
About the event
Get excited about the Quilters Unlimited exhibit! After a three-year hiatus, the Quilters Unlimited members are back to share their work at LeMoyne Arts, Tuesday, July 11 - Thursday, August 3, 2023. Some transformations are big and bold. Quilters and other fiber artists manifest metamorphosis in both subtle and bold ways. From 2019 until now, Quilters Unlimited members haven't been...
+ More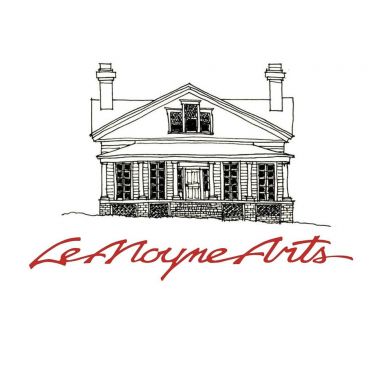 LeMoyne Arts Foundation, Inc.
Questions on the application
Business information
Business name
Legal business name
Contact name
Address
Email
Phone
Website (Optional)
Logo (Optional)
Additional information
Is this a Challenge Quilt? If yes, please note the title, otherwise, write "No"
Is there anyone else that should be credited for the creation of this quilt (if so, please write their FULL name).
Quilter Bio (Optional, 3rd person is best)
Inspiration Statement for Non-Challenge Quilts (Optional)
Instagram (Optional)
Facebook (Optional)
PUBLICITY: LeMoyne Arts makes every effort to advertise the exhibition to prospective buyers and art lovers. Unless notified in writing, the quilter agrees that the works in the exhibition may be photographed for use in brochures, catalogues, news media, and other exhibition material for marketing and exhibit purposes. We ask all quilters/lenders to like/follow LeMoyne Arts on social media.
PRICING: the quilter receives 60% of the selling price for works sold from LeMoyne. LeMoyne's commission is 40%.
Picture requirements
Minimum pictures required: 1
Please fill out ALL corresponding information with each upload. If this is a Challenge Quilt, please note that under "Brief Description". We are unable to create the labels and program without this information. If not for sale, please enter $0.00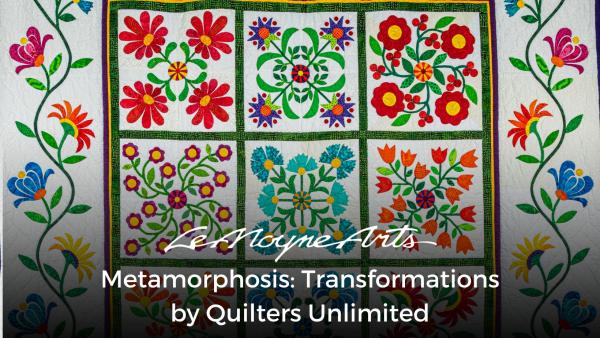 Metamorphosis: Transformations, by Quilters Unlimited
Metamorphosis: Transformations, by Quilters Unlimited