Registration is in draft mode by event organizer
Boulevardia Makers Application 2020
Deadline: Apr 15, 2020 11:59 pm (GMT-04:00) Eastern Time (US & Canada)
Date: Jun 19, 2020 11:00 am - Jun 20, 2020 11:00 pm
About the event
The two-day urban street festival will take place June 19th and 20th in downtown Kansas City in the area near the intersection of Pershing and Grand Blvd., encompassing Crown Center and Washington Square Park. The event features a craft beer and food sampling experience, music from local, regional and national acts, as well as interactive activities, entertainment, and shopping all in a unique...
+ More
O'Neill Events & Marketing
About the registration
BOULEVARDIA HAS BEEN CANCELLED FOR 2020. Please check back next year for 2021 information. Boulevardia will take place June 19 & 20th on Grand Boulevard at Crown Center. Makers Market vendors must operate all hours of the festival. Accepted vendors will be required to pay a $350 vendor fee for a 10x10 space. Please note this is an application only. Accepted vendors will be notified no...
+ More
Terms & Conditions
The following items apply to all exhibitors unless specified in writing. • BOULEVARDIA provides all tents or structures for vendors unless otherwise specified • BOULEVARDIA will provide up to two (2) eight-foot tables and two folding chairs for each 10x10 exhibitor space. Tables and chairs must be reserved on application. • Exhibitors will be allowed to place other signs,...
+ More
| | | |
| --- | --- | --- |
| 10 x 10 Makers Market Space | $350 | $350 is for a 10 x 10 space. Tents will be provided. Please note your credit card or echeck will be charged once you are accepted to the festival. If accepted charges would go through the week of 4/26. |
Questions on the registration
Business information
Business name
Legal business name
Contact name
Address
Email
Phone
Website (Optional)
Logo (Optional)
Additional information
Please list a description of the items that you would be selling.
How many Tables will you need?
Picture requirements
Minimum pictures required: 1
Please upload at least one photo of items you would like to sell at Boulevardia.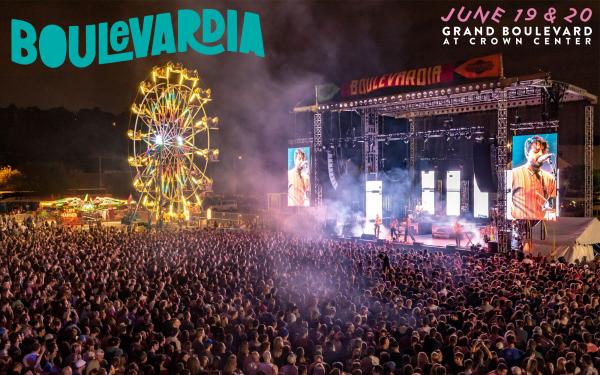 Boulevardia Makers Application 2020
Boulevardia
Registration is in draft mode by event organizer