Application deadline has passed
Deadline: Mar 31, 2023 11:00 pm (GMT-04:00) Eastern Time (US & Canada)
Date: Sep 16, 2023 9:00 am - Sep 17, 2023 5:00 pm

City of Suwanee
| | | | |
| --- | --- | --- | --- |
| Application fees | $25 | Non-refundable | This is a non-refundable application fee to be considered for Suwanee Fest. Application submission does NOT guarantee acceptance. |
| Food Tent | $400 | Non-refundable | Single 10 by 10 booth space |
| Food Truck | $600 | Non-refundable | Food Trucks up to 24 feet long |
| Food Trailer | $550 | Non-refundable | Food Trailers up to 20 feet in length |
| Food/Beverage Cart | $250 | Non-refundable | Food or cart less than 5 Feet in length and width |
| Electricity for booths | $100 | Non-refundable | PER outlet (110 volt). Must supply your own 100 foot extension cord. |
Questions on the application
Business information
Business name
Legal business name
Contact name
Address
Email
Phone
Website (Optional)
Logo (Optional)
Additional information
Category
Please describe your menu.
What are your prices?
Does your booth need to be located on flat asphalt or can you set up in the grass or on a sidewalk?
Do you want to only be located in the food court area? Would you consider being outside the food court?
If you are a truck or trailer, will you be leaving on Saturday night and coming back on Sunday? Or will you stay put the entire festival weekend?
In how many Suwanee Fest have you participated?
In what other shows have you participated?
Picture requirements
Minimum pictures required: 4
Please include a photo of your booth, truck or event set-up, your menu, any health inspections or other documents and your booth at an event!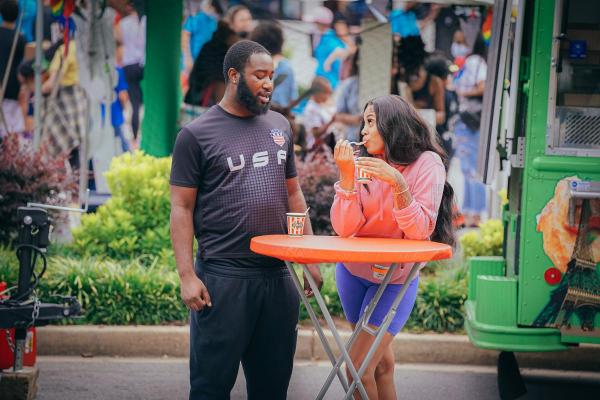 Food Vendors 2023
Suwanee Fest 2023
Application deadline has passed