Application is in draft mode by event organizer
Chalk-A-Lot Street Spring 2023
Deadline: Feb 10, 2023 5:00 pm (GMT-07:00) Arizona
Date: Mar 31, 2023 10:00 am - Apr 02, 2023 5:30 pm
Questions on the application
Business information
Business name
Legal business name
Contact name
Address
Email
Phone
Website (Optional)
Logo (Optional)
Additional information
Team Name (if applicable)
Please list all assistants or team participants
Please link your social media accounts (IG/Facebook/Twitter/etc)
Please check what days you're available to participate in the Festival
Please specify your t-shirt size(s). Up to two t-shirts per team.
I have read the Chalk-A-Lot Street Contest Application and agree.
Picture requirements
Minimum pictures required: 4
Submit 1 drawing or sketch of your proposed mural and 3 samples of your past work. (street or chalk work preferred).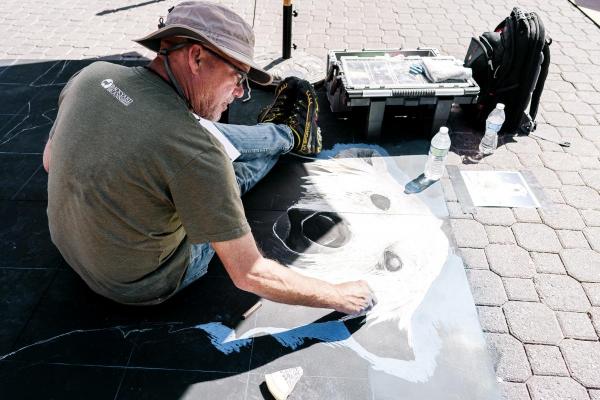 Chalk-A-Lot Street Spring 2023
2023 46th Spring Tempe Festival of the Arts
Application is in draft mode by event organizer