Registration is in draft mode by event organizer
Boulevardia Food Vendor Application 2020
Deadline: Apr 15, 2020 11:59 pm (GMT-05:00) Eastern Time (US & Canada)
Date: Jun 19, 2020 11:00 am - Jun 20, 2020 11:00 pm
About the event
The two-day urban street festival will take place June 19th and 20th in downtown Kansas City in the area near the intersection of Pershing and Grand Blvd., encompassing Crown Center and Washington Square Park. The event features a craft beer and food sampling experience, music from local, regional and national acts, as well as interactive activities, entertainment, and shopping all in a unique...
+ More
O'Neill Events & Marketing
About the registration
BOULEVARDIA HAS BEEN CANCELLED FOR 2020. Please check back in 2021 for next years application. Boulevardia will take place June 19 & 20th on Grand Boulevard at Crown Center. Food vendors must operate all hours of the festival and be available for set up as early as Thursday, June 18th. Accepted vendors will be required to pay a $650 vendor fee, an electricity fee and 10% of gross sales...
+ More
Terms & Conditions
2020 Boulevardia Food Vendor Guidelines The following items apply to all vendors unless specified otherwise in writing. • By agreeing to the terms & conditions of this document you acknowledge that you will pay at the conclusion of the 2020 Boulevardia Festival 10% of your gross sales to Boulevardia. The 10% payment must be received by June 30th, 2020. Failure to do so will forfeit...
+ More
| | | |
| --- | --- | --- |
| Food Vendor Space | $650 | Fee is $650 plus 10% of gross sales. $650 is due by May 15th and 10% will be due by June 30th. |
| Electricity - over 20 AMPS | $60 | All food vendors must use Boulevardia's electricity. We have professional electricians available onsite. There is a flat fee of $60 if you use more than 20 AMPS of power. |
Questions on the registration
Business information
Business name
Legal business name
Contact name
Address
Email
Phone
Website (Optional)
Logo (Optional)
Additional information
Do you operate out of a
What are you electricity needs AMPS & Volts
Please list your menu items below
Please list other festivals/events you have participated in
Picture requirements
Minimum pictures required: 1
Please upload at least one picture of your booth set up. Optional add photos of your menu items.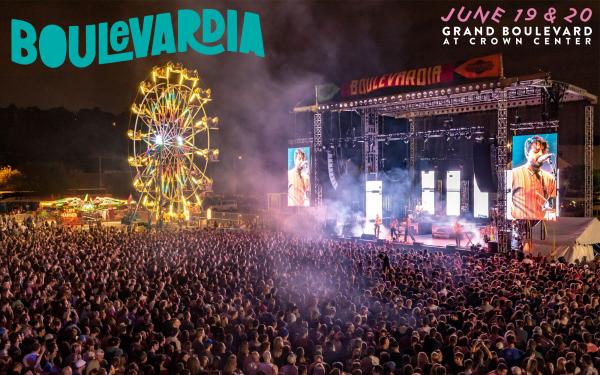 Boulevardia Food Vendor Application 2020
Boulevardia
Registration is in draft mode by event organizer