Application is in draft mode by event organizer
Artist/vendor Application
Deadline: Nov 06, 2022 11:59 pm (GMT-05:00) Eastern Time (US & Canada)
Date: May 22, 2022 10:00 am - May 22, 2022 4:00 pm Community First Advertising Group LLC
| | | | |
| --- | --- | --- | --- |
| May 22, 2022 - Vendor Space 10x10 | $85 | Non-refundable | Each vendor space at The Artist Open Market is 10'x10' (with additional space between vendors) spot on the asphalt. No additional vending materials will be provided. |
| May 29th 2022 - Vendor Space 10x10 | $85 | Non-refundable | Each vendor space at The Artist Open Market is 10'x10' (with additional space between vendors) spot on the asphalt. No additional vending materials will be provided. |
| Jun 05, 2022 Vendor Space 10x10 | $85 | Non-refundable | Each vendor space at The Artist Open Market is 10'x10' (with additional space between vendors) spot on the asphalt. No additional vending materials will be provided. |
| Jun 12, 2022 Vendor Space 10x10 | $85 | Non-refundable | Each vendor space at The Artist Open Market is 10'x10' (with additional space between vendors) spot on the asphalt. No additional vending materials will be provided. |
| Jun 19, 2022 - Vendor Space 10x10 | $85 | Non-refundable | Each vendor space at The Artist Open Market is 10'x10' (with additional space between vendors) spot on the asphalt. No additional vending materials will be provided. |
| Jun 26, 2022 - Vendor Space | $85 | Non-refundable | Each vendor space at The Artist Open Market is 10'x10' (with additional space between vendors) spot on the asphalt. No additional vending materials will be provided. |
| Jul 03, 2022 Vendor Space | $85 | Non-refundable | Each vendor space at The Artist Open Market is 10'x10' (with additional space between vendors) spot on the asphalt. No additional vending materials will be provided. |
| July 10, 2022 Vendor Space | $85 | Non-refundable | Each vendor space at The Artist Open Market is 10'x10' (with additional space between vendors) spot on the asphalt. No additional vending materials will be provided. |
| July 17, 2022 Vendor Space | $85 | Non-refundable | Each vendor space at The Artist Open Market is 10'x10' (with additional space between vendors) spot on the asphalt. No additional vending materials will be provided. |
| July 24, 2022 Vendor Space 10'x10' | $85 | Non-refundable | Each vendor space at The Artist Open Market is 10'x10' (with additional space between vendors) spot on the asphalt. No additional vending materials will be provided. |
| July 31, 2022 Vendor Space 10'x10' | $85 | Non-refundable | Each vendor space at The Artist Open Market is 10'x10' (with additional space between vendors) spot on the asphalt. No additional vending materials will be provided. |
| August 7. 2022 Vendor Space 10'x10' | $85 | Non-refundable | Each vendor space at The Artist Open Market is 10'x10' (with additional space between vendors) spot on the asphalt. No additional vending materials will be provided. |
| August 14, 2022 - Vendor Space 10x10 | $85 | Non-refundable | Each vendor space at The Artist Open Market is 10'x10' (with additional space between vendors) spot on the asphalt. No additional vending materials will be provided. |
| August 21, 2022 - Vendor Space 10x10 | $85 | Non-refundable | Each vendor space at The Artist Open Market is 10'x10' (with additional space between vendors) spot on the asphalt. No additional vending materials will be provided. |
| August 28, 2022 - Vendor Space 10x10 | $85 | Non-refundable | Each vendor space at The Artist Open Market is 10'x10' (with additional space between vendors) spot on the asphalt. No additional vending materials will be provided. |
| September 4, 2022 Vendor Space 10'x10' | $85 | Non-refundable | Each vendor space at The Artist Open Market is 10'x10' (with additional space between vendors) spot on the asphalt. No additional vending materials will be provided. |
| September 11, 2022 - Vendor Space 10x10 | $85 | Non-refundable | Each vendor space at The Artist Open Market is 10'x10' (with additional space between vendors) spot on the asphalt. No additional vending materials will be provided. |
| September 18, 2022 - Vendor Space 10x10 | $85 | Non-refundable | Each vendor space at The Artist Open Market is 10'x10' (with additional space between vendors) spot on the asphalt. No additional vending materials will be provided. |
| September 25, 2022 - Vendor Space 10x10 | $85 | Non-refundable | Each vendor space at The Artist Open Market is 10'x10' (with additional space between vendors) spot on the asphalt. No additional vending materials will be provided. |
| October 2, 2022 - Vendor Space 10x10 | $85 | Non-refundable | Each vendor space at The Artist Open Market is 10'x10' (with additional space between vendors) spot on the asphalt. No additional vending materials will be provided. |
Questions on the application
Business information
Business name
Legal business name
Contact name
Address
Email
Phone
Website (Optional)
Logo (Optional)
Additional information
Please choose your medium category:
Legal business name
Please describe your work.
What are your prices?
Artist Description.
I certify that my work is not "Buy-Sell" or Production work and completely made by me.
Social media links
Do you have a canopy?
By signing your name, you agree to our terms and conditions.
Picture requirements
Minimum pictures required: 5
Each application must include at least 3 to 5 color photos of your products, at least one photo of your booth set-up, and at least one photo of you making your items or of your work space.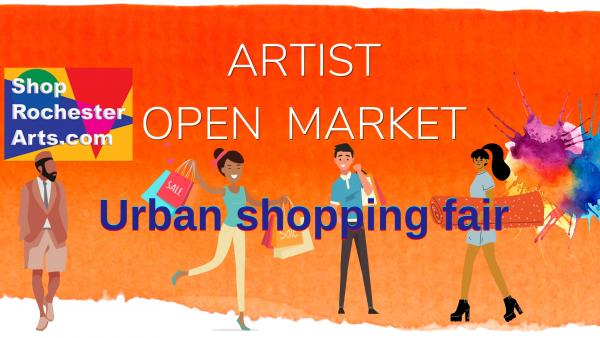 Artist/vendor Application
Artisan Open Market
Application is in draft mode by event organizer