Application deadline has passed
Indie Green Vendor Application Norcross
Deadline: Aug 17, 2019 11:59 pm
Date: Aug 24, 2019 2:00 pm - Aug 24, 2019 8:00 pm
About the event
The Indie Green Festival was curated to allow local residents and visitors the option to find out information about modern, eco-friendly, and thoughtful lifestyles, as well as discover diverse vegan and vegetarian cuisine while shopping with local artisans. Family fun, entertainment, kid activity zones, speakers and more! Come out and support small business while have amazing food and drinks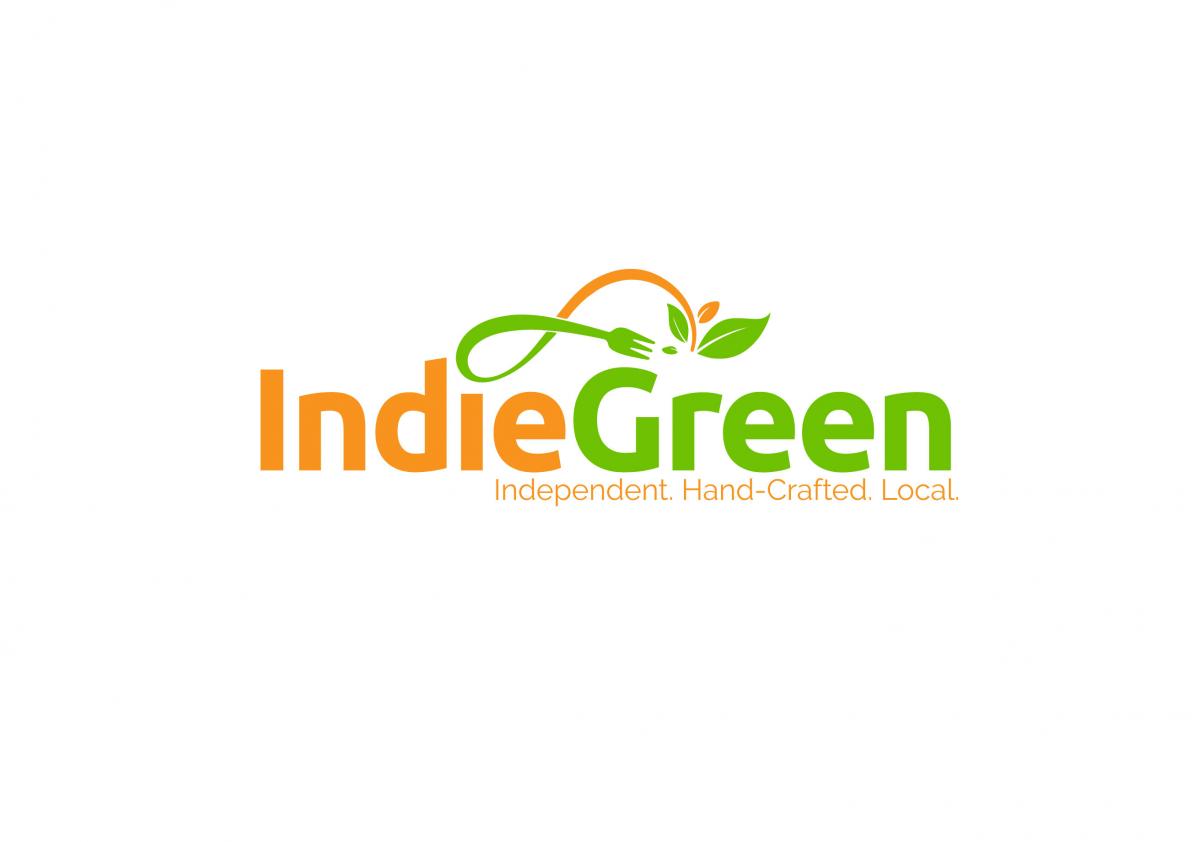 Indie Green Festival
About the application
Freeze Cream® will bring to the city of Norcross, GA a day of allowing visitors and residents to find out information about modern and thoughtful lifestyles, as well as discover diverse vegan and vegetarian cuisine while shopping with local artisans. The festival will feature talks, workshops, kids activities zone, and a large exhibition of cruelty-free and vegan products! Last but not...
+ More
Terms & Conditions
Vendors are responsible for all loading and unloading of equipment. Event volunteers are not responsible for setting up vendor booths.This is an outdoor event – bring pop-up tents to provide shade.Unload and setup – 10:30 a.m. to 12:30 a.m. *Rain Or Shine* Indie Green Festival begins at 2:00 p.m. (Vendors must be set up by 12:30 p.m. and have their vehicles parked)(Vendors must...
+ More
| | | |
| --- | --- | --- |
| 10x10 Non Food Vendors | SOLD OUT | This vendor fee is only for non-food vendors such as crafts, clothing, soaps etc... (No food) |
| 10x10 Desserts | SOLD OUT | For baked goods and sweet treat vendors only |
| 10x10 Food Vendors | $150 | This price is for a 10x10 Food Vendor ( Only 10x10 space) |
| 10x20+ Food Vendors | $200 | This for a larger restaurant space who requires more booth area 10x20+ |
| Food Trucks | $200 | Food Truck Pricing |
Questions on the application
Business information
Business name
Legal business name
Contact name
Address
Email
Phone
Website (Optional)
Logo (Optional)
Additional information
How long have you been in business?
What other products do you offer?
What is the product's pricing?
Do you have social media, And if accepted will you post the event?
If you sell a product, craft, etc., may we post your information, logo & weblinks on our company/City Instagram?
Is your product completely vegan? no animal parts such as butter,eggs, milk, cheese etc..?
What is your social media handle?
Picture requirements
Minimum pictures required: 4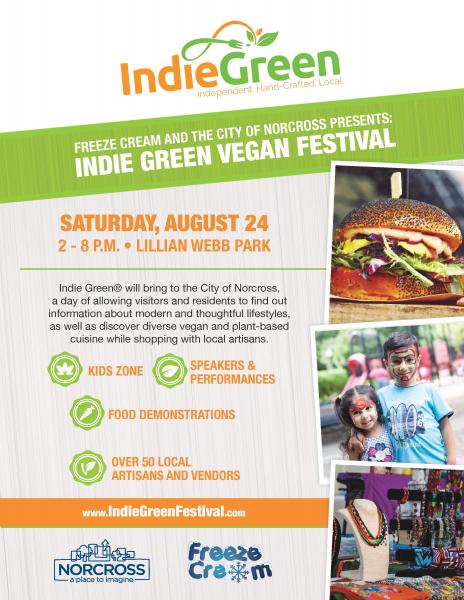 Indie Green Vendor Application Norcross
Indie Green Festival Norcross
Application deadline has passed