Brasstown Valley Resort Free Weekend
Deadline: Nov 29, 2022 11:59 pm (GMT-05:00) Eastern Time (US & Canada)
Date: Dec 02, 2022 1:00 pm - Dec 04, 2022 3:00 pm
About the event
This is a free weekend following the Holiday show weekend. This weekend takes place down the main hallway of the resort.
Robin Roberts Promotions LLC
About the application
Welcome to the event! Browse through our applications and let us know if you have any questions. This is an electronic agreement and by selecting the booths, you are validating and approving this agreement electronically. Categories: Artists may apply in up to 3 categories. You must submit a separate application for each category. If you sell jewelry, you may apply in a category other...
+ More
Terms & Conditions
This event is offered to Vendors of Robin Roberts Shows. You must have done one show through the 2022 year to do this free weekend.
| | | |
| --- | --- | --- |
| Free Booth Space (2) 6 Ft Tables and (2) Chairs | $0 | There is no fee for the free weekend. But you must have done one show in the 2022 year. |
| Electrical Outlet | $25 | This is required from the resort for electrical use. |
Questions on the application
Business information
Business name
Legal business name
Contact name
Address
Email
Phone
Website (Optional)
Logo (Optional)
Additional information
Please describe your work.
Please choose your medium category:
What are your prices?
Artist Description.
I certify that my work is not "Buy-Sell" or Production work and completely made by me.
By signing your name, you agree to our terms and conditions.
Picture requirements
Minimum pictures required: 5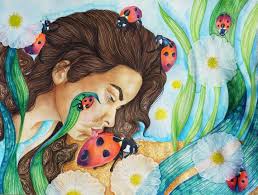 Brasstown Valley Resort Free Weekend
Free Weekend At Brasstown Valley Resort and Spa