Artist Application for Brasstown Valley Resort Holiday Show
Deadline: Sep 15, 2022 11:59 pm (GMT-05:00) Eastern Time (US & Canada)
Date: Nov 25, 2022 10:00 am - Nov 27, 2022 4:00 pm
About the event
This is a three day event over thanksgiving weekend. This is a top twenty event with the southeast tourism society.
Robin Roberts Promotions LLC
About the application
This is a top 20 Southeast Tourism Event for the last three years!!!!!! Welcome to the event! Browse through our applications and let us know if you have any questions. This is an electronic agreement and by selecting the booths, you are validating and approving this agreement electronically. Categories: Artists may apply in up to 3...
+ More
Terms & Conditions
You are invited to apply to be a part of the fun! Please note our application process! You'll be prompted to create your own account with your basic information. This will allow you to update your personal information and also allow you to see the status of your application. Your preferred method of payment (credit/debit card or ACH bank transfer) will be necessary when you apply. With...
+ More
| | | |
| --- | --- | --- |
| Application Fee | $25 | There is a $25 non-refundable application fee which is charged upon application. |
| Artisit 8x10 Booth | $225 | Single booth space is 10 feet wide and 8 feet deep. |
| Artist Space 8 x 15 | $338 | This is for a 8 x 15 space and a half. |
| Artist 8x20 Booth | $450 | 8 x 20 |
| Electrical Outlet | $25 | One plug per space |
| (1) 6 ft table and cover and two chairs | $15 | (1) 6 ft table and cover with two tables |
| SHOW AMBASSADORS FOR ROBIN ROBERTS ALL BOOTH SPACES INCLUDING ELECTRIC | $100 | THIS IS FOR SHOW AMBASSADORS ONLY THOSE THAT ARE VENDORS THAT WORK FOR ROBIN ROBERTS PROMOTIONS. YOU WILL SEE A DOLLAR AMOUNT WHEN YOU SUBMIT HOWEVER I WILL BACK IT OUT WITH NO FEES CHARGED. THANK YOU ROBIN |
Questions on the application
Business information
Business name
Legal business name
Contact name
Address
Email
Phone
Website (Optional)
Logo (Optional)
Additional information
Please describe your work.
Please choose your medium category:
What are your prices?
Artist Description.
I certify that my work is not "Buy-Sell" or Production work and completely made by me.
By signing your name, you agree to our terms and conditions.
Picture requirements
Minimum pictures required: 5
Please download four photos of your work up close. and one of your booth display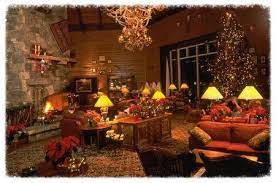 Artist Application for Brasstown Valley Resort Holiday Show
Brasstown Valley Resort Holiday Show